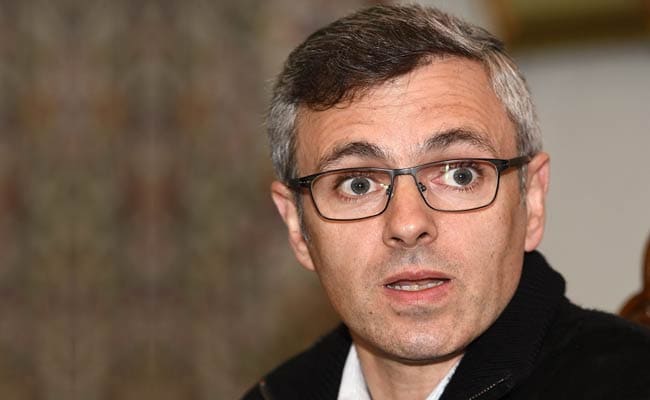 Srinagar:
After Farooq Abdullah's controversial remark on PoK, son Omar Abdullah has said the Centre should prove his father wrong with "actions" by taking back Pakistan-occupied Kashmir.
"I don't understand the 'if we try'. What is stopping you from getting it back? Prove Dr (Farooq) Abdullah wrong with your actions rather than with hollowed out words," Omar Abdullah tweeted.
The National Conference leader was reacting to Union Minister of State for Home Affairs Hans Raj Ahir's statement that no one can stop India from taking back PoK.
"I say Pakistan-occupied-Kashmir is a part of India and due to the mistakes of the previous governments it has been with Pakistan. If we try to get PoK back, no one can stop us because it is our right," Mr Ahir said on the sidelines of a function in Delhi.
Farooq Abdullah made controversial remarks earlier this week saying PoK was part of Pakistan while Jammu and Kashmir is part of India.
Despite drawing flak, the National Conference president continued with his controversial remarks and while addressing a party function in Uri town of Baramulla district on Wednesday. He said 70 years have "passed but they (India) could not get it (PoK)".
Hitting out at Mr Ahir, Omar Abdullah asked if he included the decision of the then prime minister Atal Bihari Vajpayee to respect the sanctity of Line of Control (LoC).
"And in 'previous governments' do you include Mr Vajpayee's decision to respect sanctity of LoC during the Kargil War as well?" he asked.
In an earlier tweet yesterday, Omar Abdullah, reacting to Congress leader Ghulam Nabi Azad's remarks, said he wanted to know what successive Congress governments did since 1947 to get back PoK.