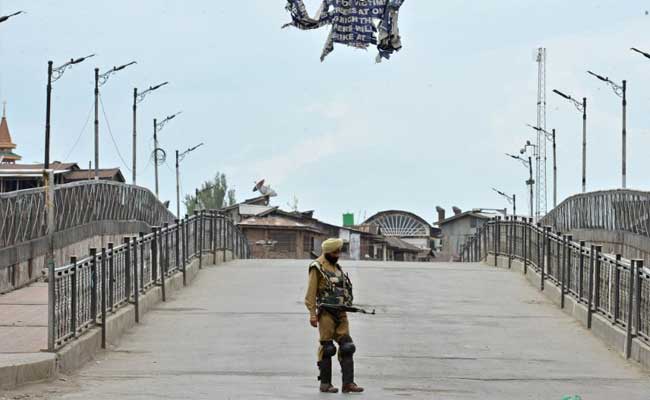 Highlights
Centre forming team to start dialogue through informal channels: Sources
Centre inviting eminent citizens to be part of the team: Sources
70 dead, 11,000 injured in clashes after terrorist Burhani Wani killed
New Delhi:
The centre is forming a new team to start a dialogue in Kashmir through informal channels and help resolve the crisis that has crippled the state for 50 days now, sources have told NDTV.
The central government has started reaching out to eminent citizens to be part of the Track 2 team, which could be tasked with talking to all stakeholders including separatists, sources said.
The new team may be announced when an all-party delegation visits the Valley next weekend.
This morning, Jammu and Kashmir Chief Minister Mehbooba Mufti met Prime Minister Narendra Modi and expressed support for talks with protesters in the state.
"There will be talks with all stakeholders in Jammu and Kashmir. There needs to be an institution for it which should include people whom the residents of the state trust," she said.
"The problems we are facing today are because the steps that Prime Minister (Atal Bihari) Vajpayee took - which included a dialogue with Hurriyat - were stopped," she said.
Around 70 people have been killed and 11,000 injured in clashes after the July 8 killing of terrorist Burhan Wani.
Prime Minister Modi has indicated that the government is willing to start a dialogue in Kashmir to curb the violence.
"We need to find a permanent and lasting solution to the problem within the framework of the Constitution," PM Modi had said in a statement after a meeting with opposition parties in Kashmir this week.
Both the opposition in the state and the army have made calls for a dialogue with all stakeholders to end the cycle of violence.
In Kashmir on Thursday, Home Minister Rajnath Singh indicated that the government is willing to speak to separatists, whom it accuses of fuelling the violent protests. "We are willing to talk to anyone within the scope of Kashmiriyat, Jamooriyat and Insaniyat," he said.