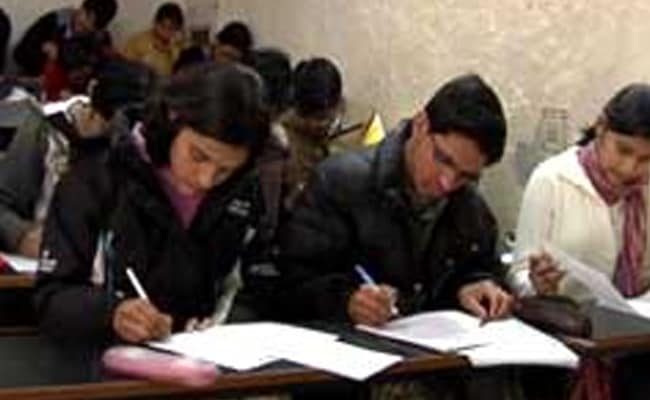 New Delhi:
The
Central Board of Secondary Education
(CBSE) will announce fresh dates for reexamination of the Class 10 Mathematics paper before the end of the week, the board said. The date will be announced "after taking into consideration the dates of other professional exams and logistics."
The board said there will be a re-test of the Class 12 Economics paper as well and CBSE is looking into the "circumstances" that led the paper leak.
On Wednesday, the
Delhi Police set up a special investigating team
, led by RP Upadhaya, to investigate the leak of two question papers cancelled by the CBSE. Police started its investigation with the questioning of 25 people, mostly students, who had been able to access the handwritten question papers.
The police are trying to trace the source of the leaked papers that have allegedly been circulated over WhatsApp, the encrypted messenger service.
We have received snapshots of the handwritten paper circulated through WhatsApp from the complainant. We are trying to ascertain the source of these messages. Since WhatsApp messages are end-to-end encrypted, we are facing a bit of difficulty in tracing the source," said an officer according to news agency Press Trust of India.
The cases were registered on charges of criminal breach of trust, cheating and criminal conspiracy.
Union Education Minister
Prakash Javadekar has said that "2-3 papers
" had leaked but promised parents and students that the authorities had filed a police complaint right away. The minister underlined that the leaks appeared to be a localised problem limited just to Delhi.
The minister also contended that the papers were leaked just half-an-hour before the examination.