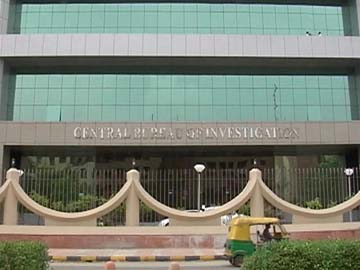 New Delhi:
The Centre will move the Supreme Court against an unprecedented court order that says that the Central Bureau of Investigation or CBI is 'unconstitutional' and does not have powers to investigate crimes.
The government's main investigating agency stands to lose its powers to probe, file FIRs or First Information Reports, arrest suspects and file charge-sheets after the Gauhati High Court said on Wednesday that the CBI cannot be treated as a police force; it can only conduct "inquiries".
The order has stunned the government and left cases being investigated by the CBI - including those against politicians like A Raja, Lalu Prasad, Mulayam Singh Yadav and Mayawati - in limbo. Officially, the CBI director said the order would not affect ongoing investigations and trials. "We will seek an immediate stay on the order," he said. (
read the order
)
"We will move the Supreme Court immediately. We will take a final call after discussing with the Prime Minister," added V Narayanasamy, Minister of State at the PM's Office.
The high court's order came on a petition challenging a CBI charge-sheet against a Mahanagar Telephone Nigam employee, which ended up questioning the validity of the agency for the first time in its 50-year existence.
The Gauhati High Court said the union home ministry order under which the CBI was set up in 1963 was invalid as police investigations are under the state's purview. The court said the Centre had failed to prove that the CBI had been constituted as a special police force under the Delhi Special Police Establishment Act of 1946, from which it derives its powers to investigate.
This could have an impact on several high profile cases like the coal allocation scam and the 2G spectrum scam, in which the Supreme Court had asked the CBI for regular probe status reports.
"So far I was only concerned about the functioning of the CBI which is politically motivated...that there is an argument of illegitimacy, has come to me as a surprise," said Arun Jaitley, senior BJP leader.
Legal experts point out that the Supreme Court has, in several judgments, validated the CBI and banked on the agency to ensure justice.