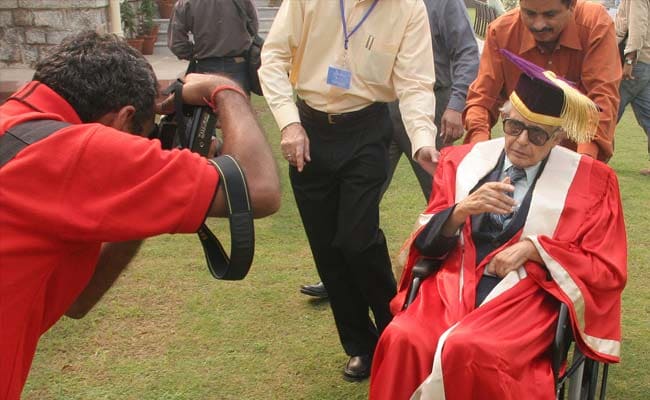 Mumbai:
R K Laxman, one of India's most eminent cartoonists, is in a critical condition and has been admitted to the Deenanath Mangeshkar Hospital in Pune.
Doctors monitoring the 94-year-old said he had suffered a multi-organ failure and is now on ventilator.
"He was suffering from a urinary tract infection after which he developed failure of the kidney, sepsis and multi-organ failure. His condition is still critical," Dr Sanjay Jog, the physician and intensivist monitoring him, told the media on Monday afternoon. "Efforts are on to bring his blood pressure and pulse under control."
Mr Laxman is best known for his "You Said It" cartoons featuring the common man.
He was admitted to the hospital on Saturday and underwent dialysis but was shifted to the Intensive Care Unit on Sunday evening after his condition deteriorated. According to the hospital, his vital parametres are still not fully stable and he is not in a conscious state even as he is being observed by a team of doctors.
"He had breathing problems and low blood pressure. Since, it is colder in Pune, he also developed a lung infection because of which his sodium levels were fluctuating. We are hopeful he will recover soon," his daughter-in-law, Usha Srinivasan told reporters.