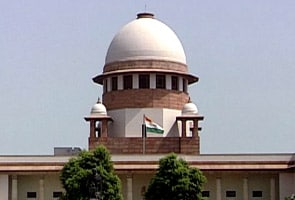 New Delhi:
The Supreme Court has refused a request to disqualify legislators facing charges of sexual assault. However, the court has asked all states and the union government to explain within four weeks whether they plan set up fast-track courts to handle rape cases.
The judges have asked for states and the Centre to explain if and when these special courts will have judges, how they will be selected, and what will be done to compensate rape victims.
Today's directives are based on a petition filed by former IAS officer Promilla Shanker which asked the Supreme Court to suspend all lawmakers from national and state legislatures who face prosecution for crimes against women.
"We can't disqualify MPs and MLAs. We don't have this power. Such a sweeping relief can't be sought," the judges said today.
The gang-rape and killing of a student in the capital two weeks ago has triggered a national debate on the safety of women and whether those accused of crimes against women are allowed to escape penalties.
(With inputs from AP)