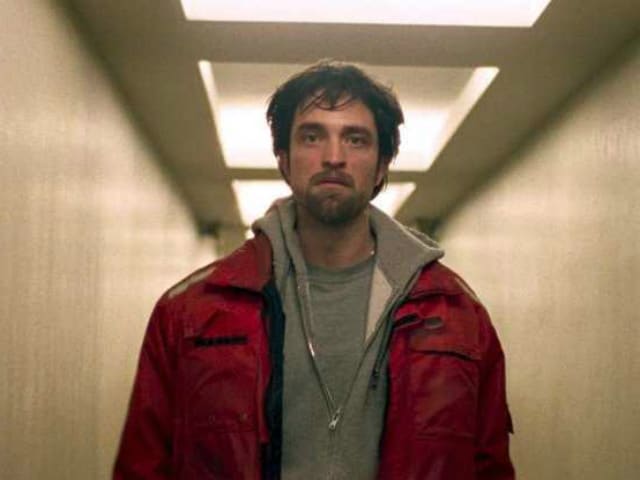 Highlights
Todd Haynes in back in period mode after his huge hit Carol
Japan's Naomi Kawase returns to the competition after three years
Swedish film The Square is also in the line-up
Cannes:
From the tale of a mysterious beast to a migrant
who finds he can levitate after being shot on a border fence, these are the 19 movies competing in the main competition
at this week's Cannes film festiv
al:
- Wonderstruck -
Todd Haynes in back in period mode after his huge hit
Carol
with the first of two Amazon-backed movies to have made the cut. Julianne Moore and Michelle Williams star in the story of two deaf children living parallel lives in the 1920s and 1970s.
- Jupiter's Moon -
Hungarian director Kornel Mundruczo, who won the newcomers prize with
White God
in 2014, has turned his lens on the European migrant crisis, with this story of a young refugee who discovers amazing powers when he is shot.
- The Beguiled -
Sofia Coppola's starry and much-touted American Civil War thriller, a remake of the 1971 movie with Clint Eastwood, features Colin Farrell as a wounded soldier who seduces the women around him, including Nicole Kidman and Kirsten Dunst.
- Redoubtable -
The buzz is also good on this cheeky "comedy" about the legendary 'new wave' movie director Jean-Luc Godard from Michel Hazanavicius, the man behind the whimsical multi-Oscar winner
The Artist
.
- Okja -
Netflix are pushing the boat out for their big-budget
E.T.
-like "creature feature"
Okja
, starring Jake Gyllenhaal and Tilda Swinton, which tells the tale of a girl who risks everything to protect a shy giant animal.
- The Meyerowitz Stories -
The streaming giant has also snapped up Noah
While We're Young
Baumbach's story about a neurotic New York boho family trying to deal with their difficult artist father. Ben Stiller, Emma Thompson, Candice Bergen and Dustin Hoffman complete a top-notch cast.
- You Were Never Really Here -
Scotland's Lynne Ramsay made her Cannes debut with the unforgettable
Ratcatcher
. This year she will close the festival with this drama of a war veteran (Joaquin Phoenix) who tries to save a victim of sex-trafficking.
- Loveless -
Russian director Andrey Zvyagintsev wowed Cannes in 2014 with
Leviathan
, a darkly funny meditation on family bonds and religion. Family is again the focus of his new film about a clan with an aversion to affection.
- Good Time -
Billed as a grindhouse movie with a brain, New York indie brothers Benny and Josh Safdie have cast
Twilight
heartthrob Robert Pattinson as a bank robber struggling to evade the police.
- Happy End -
No one has ever won the Palme d'Or three times. But with Isabelle Huppert again by his side fresh from her accolades for
Elle
, Austrian-born Michael Haneke could write his place in history with this family drama set in northern France against the backdrop of the migrant crisis.
- The Square -
The Swedish director Ruben Ostlund best known for
Snow Therapy
was a late entry with his dystopian tale of a place without rules where people can do what they want.
- The Killing of a Sacred Deer -
Nicole Kidman and Colin Farrell team up for the second time in the competition, this time in the story of a boy trying to bring a surgeon into his dysfunctional family, with disastrous consequences. With Greek maestro Yorgos Lanthimos at the helm, expect the weird.
- Rodin -
Gerard Depardieu has already had a go at playing France's greatest sculptor. This time Vincent Lindon picks up the chisel to portray the artist in a biopic that marks the centenary of his death.
- In The Fade -
Hamburg's Fatih Akin of Team
Head-On
returns to home ground in a promising story of vengeance set among Germany's Turkish community.
- Amant Double (The Double Lover) -
No one does erotic thrillers like French director Francois Ozon, who made
Swimming Pool
. His latest follows a young woman who falls in love with her therapist before realising he's not who she thought he was.
- 120 Beats Per Minute -
Drama by Franco-Moroccan director Robin Campillo set among a group of people working with an AIDS charity in Paris in the 1990s.
- Radiance -
Japan's Naomi Kawase returns to the competition three years after her
Still The Water
with a film following a photographer whose eyesight is failing.
- The Day After -
South Korean director Hong Sang-Soo is bringing two films to Cannes. His new feature
The Day After
is in the main competition with a special screening for
Claire's Camera
, which features Isabelle Huppert, and was partly shot during last year's festival.
- A Gentle Creature -
A woman tries to learn the truth about her husband held in a remote prison in Russia when a package for him is returned to her in Ukrainian director Sergei Loznitsa's sombre story.
(Except for the headline, this story has not been edited by NDTV staff and is published from a syndicated feed.)