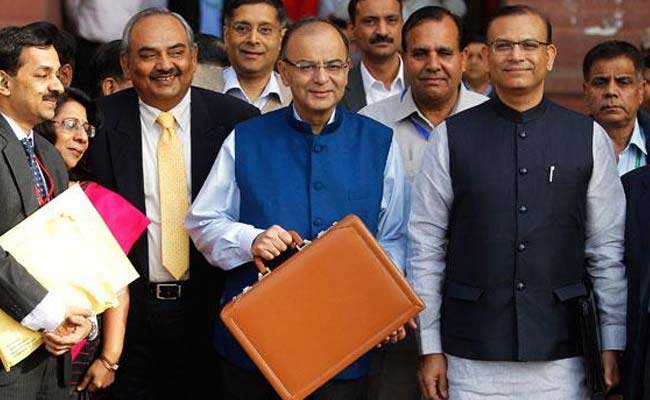 Highlights
Elections begin on Feb 4, budget is scheduled for Feb 1
Election Commission says it will review whether that's okay
Budget will be used for populist schemes, complains opposition
New Delhi:
With
elections being called in five states today
including Uttar Pradesh, whether the government can present its budget for the coming year on February 1 is being reviewed by the Election Commission.
Dr Nasim Zaidi, who heads the powerful agency, said that it has been asked to disallow the government from sharing its budget before the elections are held. Most opposition parties and the ruling BJP's ally, the Shiv Sena, say the budget will give the government an unfair advantage in presenting populist schemes and reforms.
Voting starts on February 4
, just days after the budget is to be revealed, and ends on March 8. Counting for all five states will be held on March 11.
In 2012, when the same states were up for election, the budget, usually shared on the last working day in February, was moved to mid-March after voting was completed.
"Even in 2014, the budget was presented before the polls," said Finance Minister Arun Jaitley, making it clear that there is no requirement for a delay. "The government cannot come to a standstill because some states are going to polls. Every year, some election or the other takes place," said GVL Narasimha Rao, spokesperson for the BJP.
The government has said that it will announce its budget on February 1
for the 2017/18 financial year. It decided to advance the date of the general budget, to ensure proposals take effect from April 1.
But opposition parties have complained including to President Pranab Mukherjee that presenting the budget on February 1 will allow the government to manipulate and skew voters in its favour.
The first part of the budget session of parliament will start on January 31 when the government is expected to present the Economic Survey, which sets the scene for Finance Minister Arun Jaitley's fourth annual budget.
The cabinet decided last September to merge the railway budget with the annual budget, ending a nearly century-long practice.