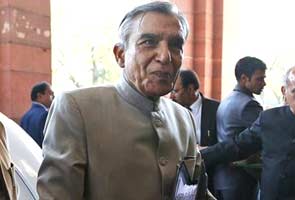 Mirzapur, Uttar Pradesh:
The burden of any future hike in diesel prices will not be passed on passengers and the government can even consider withdrawing the ticket surcharge if prices of the fuel come down, Union Railway Minister P K Bansal has said.
The minister, who was in Mirzapur in Uttar Pradesh to pay obeisance at the Vindyachal temple, said neither the government hiked the rail fares in the Budget, nor it has any such plan for near future.
He said although the ministry needs money for various projects and modernisation works, it will generate funds through other means.
On BJP leader L K Advani's statement that mood of the people is against the Congress and they are simultaneously disillusioned with his party, Mr Bansal said the disenchantment against the BJP is persisting from the time of 2002 Gujarat riots.
He claimed Congress is still the first choice of people.