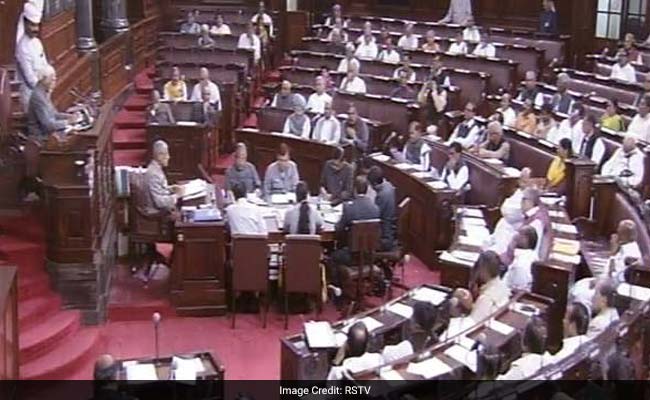 New Delhi:
The Budget session of the Rajya Sabha came to a close today after approving the historic GST bills and 14 other government legislations besides the Budget and the demand for grants of various ministries.
The session, which began on January 31 and had two parts, saw 29 sittings and deliberations of over 136 hours.
The first part was from January 31 to February 9 and the second part from March 9 till today.
"During the session, the Rajya Sabha passed or returned 14 government Bills which generated lively debates. The Union Budget 2017-18 and the working of the Ministry of Railways and GST Bills were discussed at length," Chairman Hamid Ansari said in his valedictory remarks before adjourning the House sine die.
The House unanimously passed the historic GST bills, the biggest tax reform measure which will bring India under a uniform indirect tax regime.
Besides, the House also passed or returned 14 government bills, including the Enemy Property (Amendment and Validation) Bill and the Constitution (SCs) Order (Amendment) Bill.
Prime Minister Narendra Modi, Leader of the House Arun Jaitley and Leader of Opposition in Rajya Sabha Ghulam Nabi Azad were present.
Mr Ansari said the members' zeal to raise important issues was manifested in 205 Zero Hour submissions, 76 special mentions, 435 starred and 4,629 unstarred questions.
He said the performance of the members on the last two rows was "remarkable" as they made 86 Zero Hour submissions which is near 42 percent of the total.
The back benchers also asked 260 supplementaries, around 48 percent of the over 535 such questions.
During the session 33 private members' bills were introduced while there was animated debate on short duration discussions on issues like election reforms and Aadhaar, he said.
"While a new Member elected in a bye-election from the state of West Bengal joined the House, we lost one esteemed sitting member Haji Abdul Salam, who passed away on February 28," the Vice President said.
Mr Ansari thanked all leaders and members for their cooperation as the House adjourned after national song Vande Mataram was played.