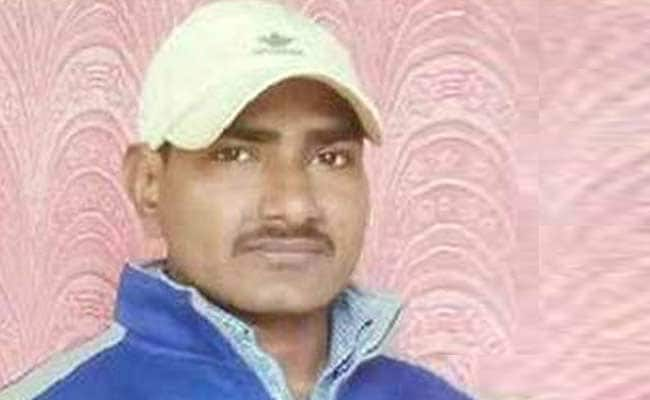 New Delhi:
Raw grit and supreme sacrifice of life by 25-year-old BSF jawan Rocky while taking on militants in Udhampur last year has made him the lone recipient of 'Shaurya Chakra' among all paramilitary forces this Republic Day.
Rocky has been awarded the medal posthumously, the third-highest gallantry award in peace times after 'Ashoka' and 'Kirti' chakras, posthumously for thwarting the terrorist attack on a Border Security Force (BSF) convoy in Udhampur in Jammu and Kashmir last year along with his other colleagues.
Constable Subhendu Roy, driver Daljit Singh and constable Godhraj Meena, all occupants of the BSF bus that came under attack, have also been decorated with gallantry medals with Roy being the lone recipient (posthumously) of the top medal--the Presidents Police Medal for Gallantry (PPMG).
The incident took place in Udhampur on August 5 when terrorists suddenly intercepted the bus of the BSF and started indiscriminate firing in an attempt to kill unarmed BSF personnel who were on a routine movement.
Rocky, his citation read, "without caring for his injuries effectively engaged the militants by firing bullets from his personal weapon.
"He (Rocky) was constantly shouting and asking the occupants of the bus to duck down and remain low to avoid causalities," it said.
While Rocky took on the two militants, driver Singh exhibited exemplary presence of mind and halted the vehicle by undertaking a smart manoeuvre to avoid falling down in the hilly terrain and subsequently Roy and Meena took positions, unarmed, at both the gates of the bus to thwart the militants from getting in and spraying bullets on the men of the border guarding force.
The four personnel, led by Rocky, saved the lives of 44 unarmed BSF men on the fateful day.
Rocky and Roy succumbed to bullet injuries. The troops have been decorated on the eve of the Republic Day this year "in recognition of their conspicuous gallant action, combat audacity, camaraderie and devotion to duty exhibited during ambush laid by militants," their citation said.
Rocky, of the 59th battalion of the force, had emptied his entire magazine containing about 40 bullets when the two heavily-armed militants attacked.
The young trooper, a resident of Haryana's Yamunanagar, kept his tactical firing on as the reinforcements reached the spot only after 20 minutes.
Rocky had joined BSF in 2012 and Roy joined in 1999.
BSF Director General, while talking to PTI last year after the encounter, had lauded his men saying: "Had it not been the raw and daring courage of Rocky, we would have suffered more casualties.
He sustained initial bullet injuries but kept on firing till he succumbed."