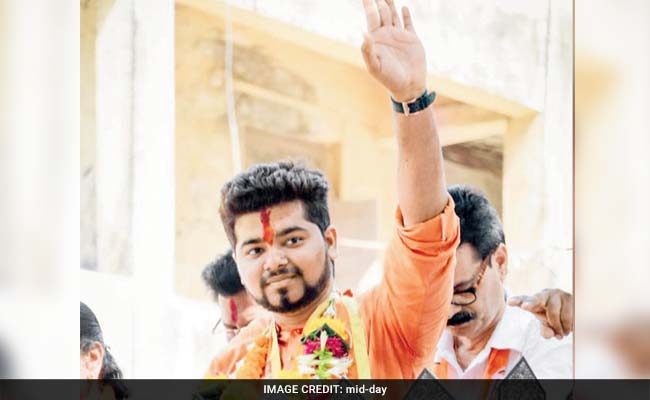 First-time candidates beat seasoned politicians with promises of bringing change and more energy to BMC.
Politics has always been a game of the older, more seasoned politicians. But this election, quite a few Young Turks have emerged victorious, beating stalwarts on their first attempt.
Take, for instance, MP Kirit Somaiya's son and BJP candidate Neil Somaiya (26), who won from Mulund (W) electoral ward number 108. "People voted me not because of my surname but because they trusted me. So far, voters had considered the experience of candidates, who are mainly seniors, but when they failed to fulfil their promises, they lost the trust of the public," he told mid-day.
There is another who is younger still - 23-year-old Harshad Karkar, the youngest to win the election on his first attempt from ward 6. The Shiv Sena candidate won with 11,365 votes against Neela Rathod from BJP. Karkar who is pursuing his MBA in Marketing, stated, "I was a little scared, considering my age. But gradually, people accepted me only because of my age. We are young, brimming with ideas."
But perhaps the most shocking win was that of first-timer Yogiraj Dabhadkar (35), who contested from ward 60 in Andheri against Sena leader and Standing Committee chairman Yashodhar Phanse. Phanse was touted as the next Mayor. But Dabhadkar turned out to be a dark horse and unseated Phanse with 6,978 votes.
(Except for the headline, this story has not been edited by NDTV staff and is published from a syndicated feed.)