Highlights
Bihar Deputy Chief Minister Sushil Kumar Modi heads the GST Network panel
Centre had suggested that GST could be a solution to high fuel price
Mr Modi said GST wouldn't make a difference to petrol and diesel prices
Patna:
It is a misconception that bringing petroleum products under the Goods and Services Tax, or GST, will lead to lower fuel prices, Bihar's Deputy Chief Minister Sushil Kumar Modi said on Saturday, contradicting central ministers who have claimed that GST could be a solution to high fuel prices.
Fuel prices have surged to a record high, stoking acerbic criticism from opposition parties. Rising global crude oil prices are largely behind the surge, but fuel is also heavily taxed by state and central governments, accounting for about 50 percent of the retail cost of petrol and diesel.
The central government had attempted to cap the public anger, suggesting that prices of petroleum products could come down if only the states agreed to bring them under GST.
"It is a huge misconception (among people) that price of petroleum products will be reduced significantly if they are brought under GST ambit," Mr Modi told reporters on Saturday.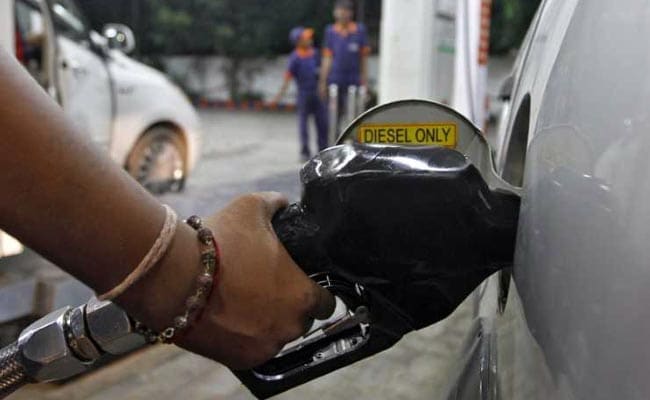 Mr Modi, who has been closely with the planning and execution of India's biggest non-tax reform for years, also heads the GST Network panel.
"There will not be any impact on the price of fuel even after it comes under GST... At best, the impact will be negligible," the senior BJP leader said, rebutting the narrative that had been built over the last few weeks.
Union Petroleum Minister Dharmendra Pradhan was among those at the centre who had suggested that there was a link.
Speaking at an event in early April, Mr Pradhan said he had appealed to the GST Council "that this product has to come under GST so that
the consumer can benefit from price rationalisation
". Petrol in Delhi then was Rs 73.83 a litre, a four-year-high and diesel at an all-time high of Rs 64.69.
It is a point that Mr Pradhan had made
more than eight months earlier too
.
As petrol prices in Delhi shot up to Rs 77.47 a litre on Thursday, Mr Pradhan spoke about the need for both "short-term and long-term solutions". Would bringing fuel under GST help, he was asked.
"GST is one way to ease the situation, other ways also being thought of," he said.
#WATCH: Petroleum Minister Dharmendra Pradhan speaks about fuel price hike, says, 'GST is one way that is being looked into to ease the situation, many other options are being explored for both short & long term solutions.' pic.twitter.com/ssfnXmTNFa

— ANI (@ANI) May 24, 2018
Of the many other BJP leaders who saw a connection between GST and petrol prices is Devendra Fadnavis, chief minister of Maharashtra that has among the highest local taxes on auto fuel.
A litre of petrol sold for Rs 77.97 in Delhi is priced at Rs 85.78 in Mumbai, the highest in the country.
Mr Fadnavis said once auto fuels are brought under GST, "its threshold will change, because, right now,
taxes upon taxes are levied
which increases rates. GST will ensure a single tax".
Sushil Kumar Modi told reporters that the reason GST would not make a difference to the sale price of petrol or diesel was because it was a major source of revenue for the government.
Irrespective of the tax slab the fuels are put under, the states have the right to impose additional levies. This, he said, was standard international practice. "Because this is a matter relating to the revenues of the State... If states don't have the money, from where will the money for development come? So this is a misconception...," Mr Modi explained.
Mr Modi, who is also Bihar's Finance Minister, said the matter hadn't yet come before the GST Council, the top policy-making body for GST. The Union Finance Minister heads the council and state finance ministers are its members.
So far, there was unanimity within the council that petroleum products should not be brought under GST till the new tax regime stabilises, he said, reiterating that even if this happens, the benefit to the consumer would only be marginal.