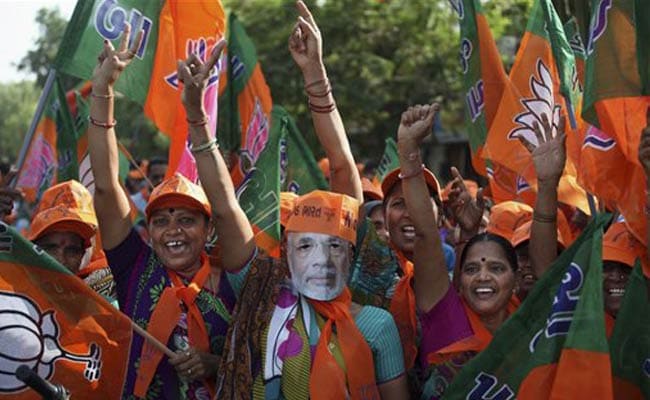 New Delhi:
The BJP will launch a National Membership Drive starting today with Prime Minister Narendra Modi who will enroll himself as the first member of the party at the BJP headquarters in Delhi.
The drive, which will continue till March 31 2015, is aimed at enrolling four times the existing party workers in all states.
"We would like to break all records in terms of our membership drive throughout India this time. The membership drive will be launched at our central party office tomorrow and will continue till March 31, 2015. The membership will be for six years," BJP National General Secretary JP Nadda Nadda said on Friday.
"Apart from the age-old method of filling up forms, we are also taking help of technology. There will be online registration as we will be launching an exhaustive campaign process. Prime Minister Narendra Modi will be our first online member and BJP national President Amit Shah will be the second online member," said Mr Nadda adding that the party will also release a mobile number which will be a tool for the membership drive.
"We are going to touch all corners, all sections of the society through this membership campaign. We have planned an exhaustive campaign schedule," he said.
On Friday, Mr Nadda presided over a meeting of party leaders from
the seven North Eastern states and the states of Odisha, Jharkhand and West Bengal.
While responding to a query, he said that checks are in place to ensure that those with a criminal record don't join the party. "If someone wants to become our member, after his registration, his details including address and everything will be sent to the local member of the booth area in which he resides. If the feedback is that the person has a criminal record, the registration will be rejected".