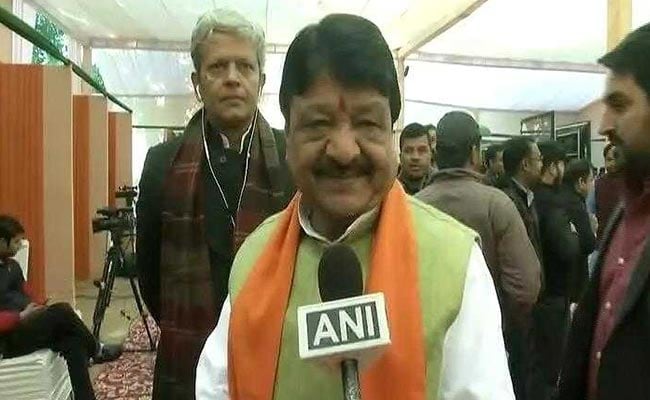 New Delhi:
The BJP will organise a "tractor rally" in Madhya Pradesh's Mandsaur on July 1 in an apparent show of strength in the Assembly election year with the district having emerged as a locus of farmer politics following the death of five farmers in a protest last year, a party leader said today.
The state, where the BJP has been in power since 2003, will go to polls later this year.
The Congress, the party's main rival, has made the alleged farm distress a key plank of its campaign.
Congress president Rahul Gandhi was in Mandsaur earlier this month in an apparent expression of his party's solidarity with the farmers.
BJP general secretary Kailash Vijayvargiya, who hails from Madhya Pradesh, said he will lead a rally of 10,000 tractors with five farmers in each of them to highlight the support his party continues to enjoy among the state's farmers.
"The farmers are happy with the state government and will back (the BJP) like they have done all these years," he said.
The party's choice of Mandsaur as the venue for its rally is significant as it wants to send out a message that it has managed to woo farmers following the last year's protests which had turned violent in the district and left five dead in police firing.
The state government since then has accepted most of the demands of farmers, BJP leaders have said.