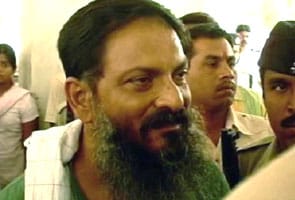 Raipur:
A Raipur court will deliver its verdict today in the Dr Binayak Sen case. Sen, who spent two years in jail for alleged links with Maoists, faces charges of conspiracy to wage a war against the state and treason.
A paediatrician and human rights activist, Sen was freed on bail last year. He claims he is innocent.
Ahead of the ruling, security has been stepped up in and around the district and sessions court where judge BP Varma will give his verdict.
The judgment assumes significance for right activists who say that the authorities trapped Sen on trumped up charges.
"We are very eagerly awaiting the judgment," Rajendra K Sail, a former president of the People's Union for Civil Liberties (PUCL) in Chhattisgarh, told IANS.
Another rights activist, Gautam Bandopadhyay, said: "Whatever the judgment, we will continue to raise voice against abuses by the government."
Chhattisgarh's Bharatiya Janata Party government is also keeping a close watch on the proceedings as the court ruling means a lot to it.
The government has been facing allegations by activists in recent years for taking a tough stand against those who voice concern about right abuses or refuse to toe the government line against Maoists.
Sen was picked up in May 2007 from Bilaspur town under the stringent Chhattisgarh Special Public Security Act for alleged links with Maoists ideologue Narayan Sanyal. He was released in May 2009 on the order of the Supreme Court.
The Raipur District and Sessions Court completed its hearing last week. The trial began in May 2008 and 97 witnesses were examined.
The prosecution claimed that Sen was very much involved in establishing an urban network for the outlawed Communist Party of India-Maoist (CPI-Maoist).
It also claimed that Sen had met Sanyal in Raipur central jail for 33 times in just about a month and passed on some seditious letters between Sanyal and Kolkata-based businessman and alleged Maoist Piyush Guha.
The defence strongly denied prosecution charges and argued that Sen met Sanyal all the time with the permission of the jailer and the meetings were held in the jailor's room. (With Inputs from IANS)