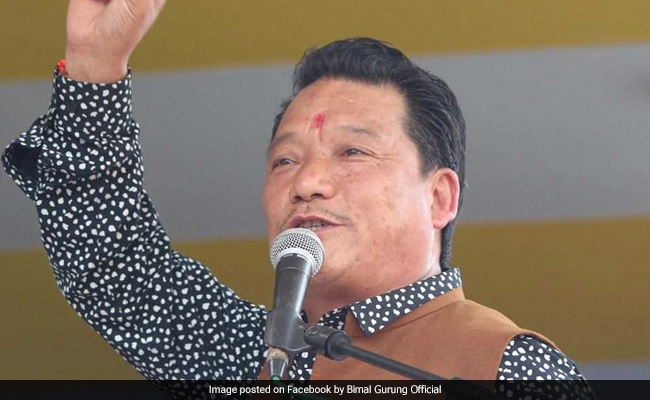 Darjeeling:
GJM supremo Bimal Gurung today rejected West Bengal Chief Minister Mamata Banerjee's appeal to withdraw the indefinite shutdown in Darjeeling, saying it would continue till Centre holds a tripartite meeting on the Gorkhaland issue.
"The indefinite shutdown in the hills will continue and there is no question of calling it off, until and unless tripartite talks are organised by the central government," Mr Gurung said in an audio message.
The Gorkha Janmukti Morcha (GJM) had initially said the party would discuss the issue only with the Centre but had agreed to a tripartite meeting later.
Mr Gurung's comment comes against the backdrop of Ms Banerjee's appeal to the agitators to withdraw the indefinite shutdown which entered its 90th day today.
He said Binay Tamang, who was recently expelled from the party, had called the shutdown and he (Gurung) himself was not in favour of it then.
"It was Binay Tamang, the then assistant secretary of the party, who had called the indefinite shutdown after my house was raided (by the police) on June 15. I was initially against this... Now Binay has joined hands with the state government to serve his own vested interests," he said.
Mr Gurung alleged that Mr Tamang was trying to sacrifice the cause of Gorkhaland.