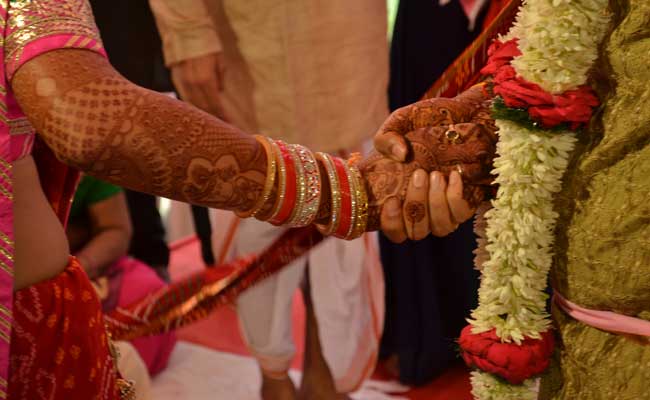 Highlights
Private member's bill wants to check 'show of wealth' at weddings
Bill seeks to limit number of guests invited, dishes served at weddings
Help fund poor family's wedding if you spend over Rs 5 lakh, states bill
New Delhi:
The menu at weddings and the number of guests should be limited to check extravagance, proposes a new bill to be taken up in parliament. A private member's bill to be raised in the Lok Sabha also suggests that those spending more than five lakhs on a wedding be asked to do a good turn by contributing towards weddings of girls from poor families.
The bill has been initiated by Congress lawmaker Ranjeet Ranjan, the wife of controversial Bihar politician Pappu Yadav.
"These days, weddings are more about showing off your wealth and as a result, poor families are under tremendous social pressure to spend more. This is needed to be checked as it is not good for society at large," she told the Press Trust of India.
The "Marriages (Compulsory Registration and Prevention of Wasteful Expenditure) Bill" may be taken up when Parliament resumes after a break on March 9. It also proposes that "if any family intends to spend more than Rs 5 lakh, it should declare its spending in advance to the government and also contribute a tenth of the amount to a welfare fund to help poor families organize weddings.
If the bill becomes law, marriages need to be registered within 60 days of the ceremony.
Ms Ranjan said more importance should be given to the "solemnisation of marriage between two individuals". These days, she commented, it was becoming more about a lavish show of wealth. "The purpose of this Bill is to prohibit extravagant and wasteful expenditure on marriages and to enforce simpler solemnization," said the lawmaker.
(with inputs from PTI)