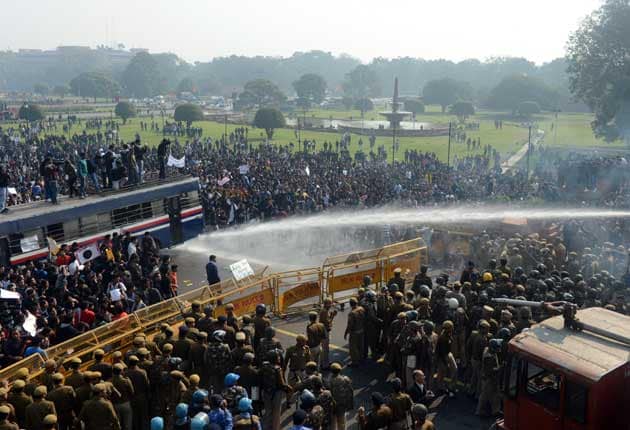 New Delhi:
The British Broadcasting Corporation or BBC on Wednesday night telecast 'India's Daughter,' the documentary based on the December 2012 Delhi gang-rape, in the UK and other countries.

The documentary by British filmmaker Leslee Udwin was to have aired in several countries, including India, on March 8 which is International Women's Day. But a statement from the BBC said given the "intense level of interest" they brought the transmission forward.

However, today the BBC has said that it has no plans to telecast the documentary in India. In a communication to the Home Ministry, the BBC said that in compliance with the Government of India's directive, it would not telecast the documentary in India, official sources said.


Union Home Minister Rajnath Singh had said earlier on Wednesday that the government, which has procured a court order banning the screening of the film in India, would try and prevent its telecast in other countries too. He said the Ministry of External Affairs and the Information and Broadcasting Ministry had been asked to ensure the film was not broadcast on any platform anywhere in the world.
Mr Singh also made a statement in Parliament amid massive uproar over how permission was granted to the film-maker to interview Mukesh Singh, one of the six men who brutally raped and tortured a 23-year-old paramedical student on a moving bus on December 16, 2012. She had died 13 days later.
In the interview, Singh, one of four men on death row in the case, has displayed an appalling lack of remorse, blaming the woman for the rape.
The BBC said in its statement, "This harrowing documentary, made with the full support and co-operation of the victim's parents, provides a revealing insight into a horrific crime that sent shock waves around the world and led to protests across India demanding changes in attitudes towards women."
"The film handles the issue responsibly and we are confident the programme fully complies with our editorial guidelines," it said.
On Wednesday evening, Delhi Police chief BS Bassi said "We took a regular order from a competent court and informed BBC and other channels against broadcasting and uploading of the video of the interview on internet and so that nobody violates the law,"
The Delhi Police have filed a case and have started investigation, Mr Bassi said.