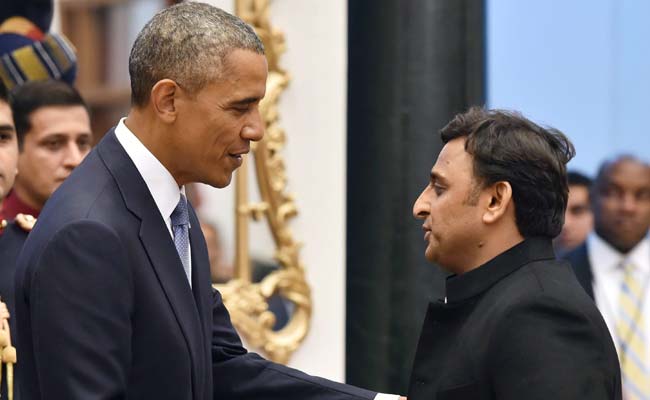 Amethi:
US President Barack Obama's India visit will benefit the country, Uttar Pradesh Chief Minister Akhilesh Yadav said on Tuesday.
"Obama is President of the most powerful country and the Government of India must have presented a roadmap before him during his visit. His visit will benefit the country," he said.
Mr Yadav, who was in Amethi to attend a private function, was talking to reporters.
The Chief Minister had attended a dinner meeting with Obama in Delhi on January 25.
Mr Yadav said the SP government was against corruption and stern action would be taken in such cases.
"The government will not spare any person against whom corruption case is proved," he said in a reply to a question.
On being asked about complaint against Mining Minister Gayatri Prasad Prajapati with UP Lokayukta, he said, "The minister will also explain his position. The matter is being probed and everything will become clear. Our government is serious on the issue of corruption."