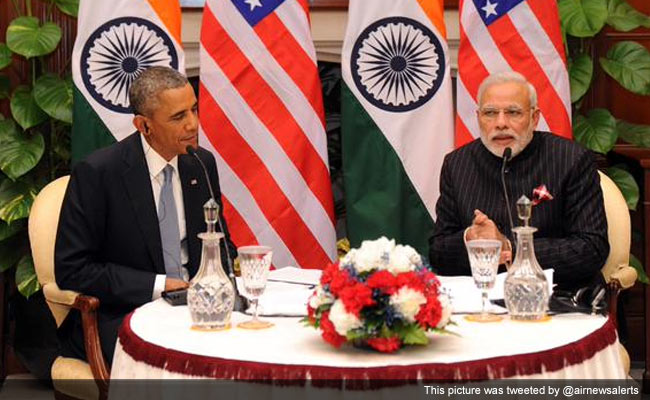 New Delhi:
Prime Minister Narendra Modi on Tuesday chose to start his radio address "Mann Ki Baat" by explaining the meaning of US President Barack Obama's first name which means "one who is blessed".
"Some people wonder what is the meaning of Barack... in Swahili, which is prevalent in African nations, Barack means he who is blessed," PM Modi said in the radio programme which he recorded with special guest President Obama.
"I believe his family has blessed him with this name," he said.
Prime Minister Modi, who surprised many by referring to the US president by his first name at the joint press conference on Sunday, referred to him the same way several times during the radio address.
"African countries follow Ubuntu philosophy, which is about unification of humanity. There is a gap of centuries, and of boundaries, but the sentiment that prevails in India - Vasudhaiva Kutumbakam (world is a family) - the same sentiment grows from the forests of Africa," the prime minister added.