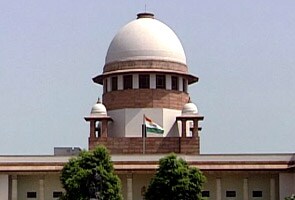 New Delhi:
The Supreme Court today pulled up the Central Bureau of Investigation (CBI) during a hearing of the 1992 Babri Masjid demolition conspiracy case and asked why the Additional Solicitor General was not present to argue on behalf of the agency.
"This case was adjourned last time to accommodate the CBI. Once again today, you are not present. It appears you are not interested to argue the matter," the court said and adjourned the case for eight weeks.
The court was hearing an appeal by the CBI for restoring conspiracy charges against Bharatiya Janata Party (BJP) leader LK Advani and others after the Allahabad High Court quashed the charges against them.
The court deleted the name of Shiv Sena founder Bal Thackeray from the case following his death.
The CBI advocate had wanted the case to be taken up later in the day as the Additional Solicitor General was busy with a case in another court.