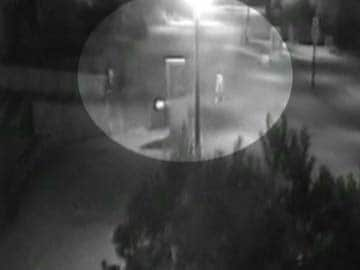 Melboune:
An Australian teenager, charged with brutally attacking and robbing a 20-year-old Indian student in Melbourne, was part of a gang that targeted people of Indian appearance, a court heard today.
A 17-year-old Sydenham boy was denied bail by a children's court after being arrested for the Sunday attack on Manrajwinder Singh following which he remains in an induced coma in a hospital in Melbourne.
Singh, in Australia to study accounts, was bashed up by thugs in Birrarung Marr near Princes Bridge, as he and two other friends waited for a train. He suffered serious head injuries in the incident.
The offenders, perceived to be of African appearance, assaulted Singh by kicking him on the head and hitting him with a stick. They also punched his friend on the face.
The teenager, charged with intentionally causing serious injury, robbery and theft, was refused bail when it emerged he was on bail at the time following an alleged assault and robbery on another Indian victim in November. He was remanded to return to court later this month.
Victoria Police opposed the gang member's bail application on the grounds he allegedly committed the offence while on bail and would be a danger to the public if released, the Herald Sun reported.
The court heard the boy, his twin brother and their younger brother were named by another of those arrested as being responsible for attacking the two men, The Age reported.
The boy's brothers were still at large and their father had little control over his sons despite trying to help investigators.
The court was told the 17-year-old is a member of a gang of men known as 'KYR' - an acronym for 'Kill Your Rivals'. CCTV footage has captured eight men approaching the victim.
"Intelligence suggests that he and other associates are in a gang called KYR. They target vulnerable groups and they target Indians," a Victoria Police officer told the court.
Two other teens were arrested in connection with the attack while a search is on for five others.
The victim's brother Yadwinder Singh today said his sibling was still in induced coma but was responding well to medicines.
"He is not out of danger but he is responding well to the medicines. However, right now our main concern is the recovery of our brother," Singh said.
Officials at the Indian consulate in Melbourne are also in regular touch with Singh's family and helping them to speed up the visa process of his parents who are currently in India.