New Delhi:
Prime Minister Narendra Modi addressed poll rallies in Madhya Pradesh's Vidisha today, a day after campaigning extensively in the state. He will also address a rally in Jabalpur today before leaving for Rajasthan. PM Modi is scheduled to address 10 rallies in Rajasthan until December 4, out of which he will address three rallies today. Starting in Alwar, PM Modi will then address a rally in Bhilwara and another in Beneshwar Dham.
BSP chief Mayawati will also launch BSP's Rajasthan campaign ahead of the assembly election. She is also scheduled to address multiple rallies.
Elections in Rajasthan are due on December 7 and the results will be declared on December 11. As many as 2,294 candidates, including 189 women candidates, are contesting on 200 assembly seats in Rajasthan.
Here are the live updates of the election rallies by PM Modi and other leaders:
"They (Congress) are working to scare judiciary on the ground of their numbers in Rajya Sabha. But we will not let this 'kaala kaarnama' happen in the temple of democracy," PM Modi said.
"Congress does not hold dialogue and stall proceedings in Parliament, but the new game they are playing now is dangerous and this must be debated for a bright future of the country" PM said

"If a Supreme Court judge does not prepare the time-table (for hearing cases) as per their (Congress's) political intentions and wants to hear all to deliver justice on a serious and sensitive issue, such as Ayodhya, then the party's lawyers, who are Rajya Sabha members, start the game of scaring the judges in the name of impeachment," PM Modi said in Rajasthan's Alwar.
"Compare the 55 years of misrule of Congress versus 15 years of good governance in Madhya Pradesh under Shivraj Chouhan ji's leadership. The difference is for everyone to see": PM in Vidisha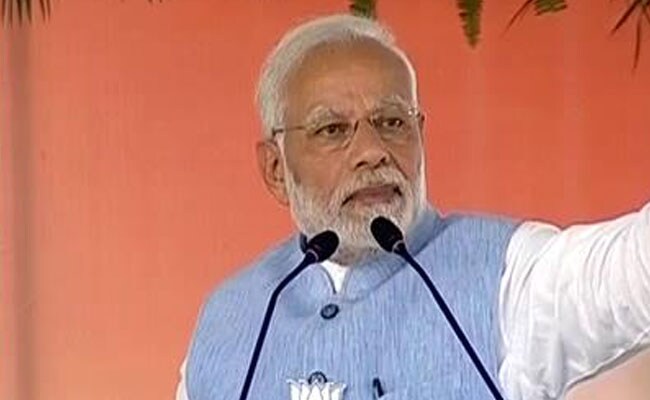 "We never make any personal attacks on anyone's family. We criticized the post they held. But why are Congress leaders making personal attacks on my mother and father" says PM Modi

On Ayodhya Case, PM Narendra Modi Says Congress Plays Politics, Asked Court To Delay Case For 2019 Polls
The Ram temple issue - over which a tumult is on in Ayodhya today -- found resonance in Rajasthan as Prime Minister Narendra Modi took it up to attack the Congress. The party, he said, had wanted the court to put brakes on the case for the 2019 elections, and judges were threatened with impeachment.