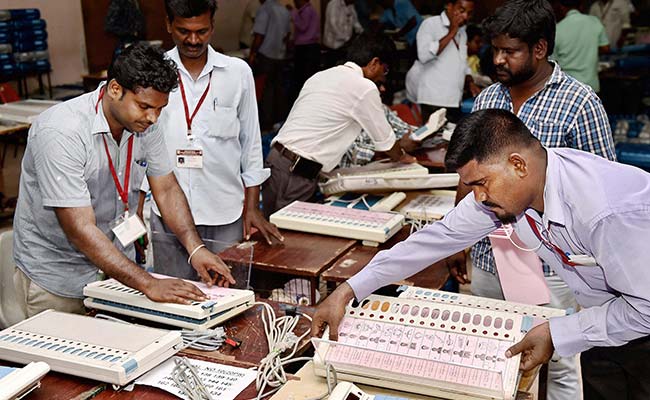 New Delhi:
In last-minute instructions on preparations for the counting day on March 11, the Election Commission on Thursday instructed the electoral officers to set up additional close-circuit TV cameras to monitor carrying of EVMs from strong rooms to the counting hall.
"On the date of counting, additional CCTV camera may be installed at such locations from where the carrying of EVMs from strong rooms to the counting hall can be recorded for effective monitoring," the EC said in the letter.
Votes for the general assembly elections of Uttar Pradesh, Punjab, Uttarkhand, Goa and Manipur will be counted on March 11.
The EC further said: "For counting day, CCTV cameras must be strategically placed so that all movements of personnel carrying control units is covered and displayed on TV, placed at the Returning Officer's table and at some place where candidates, counting agents can also view the movement of CUs from strong room to the counting hall."
It further said that in case the counting hall is located at a distance or in a separate building away from the strong room, barricading from the strong room door up to the counting hall door should be done in such a way that "EVMs of each constituency should not be criss-crossing each other".