Guwahati:
The flood in Assam, apart from destroying crops and homes in the last three months, have killed hundreds of small and big animals
in Assam's forests
. Officials say some 133 people have also died in the flood.
One of Assam's most famous forest areas, the Kaziranga National Park, home to a large number of one-horned rhinoceros, was flooded this week. The rhinos and other animals are struggling to survive and a desperate forest department is battling to rescue them.
NDTV saw that over 90 per cent of Kaziranga National Park has been flooded for the second time in two months. The first wave of flood in June devastated the rhino habitat, and the second wave inundated the national park.
Even the forest who visited Kaziranga said there is indeed a crisis. "The second wave of flood has been very critical. In just one day water rushed in and the park was inundated by 10 to 15 feet of water coming from upstream," Assam Forest Minister Pramila Rani Brahma said.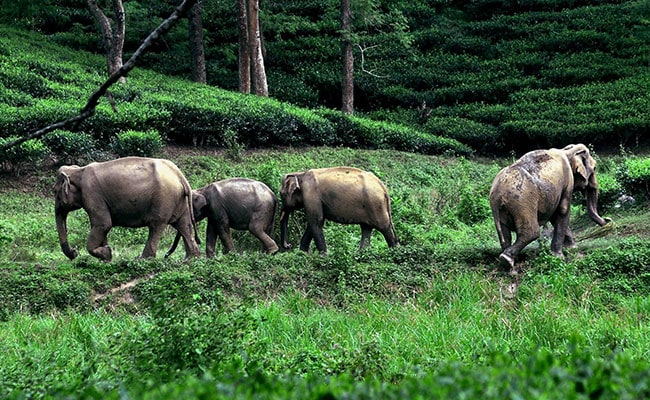 Pradip Baruah, a forest guard for 22 years at Kaziranga, has seen several flood, but he said the second wave of flood this year was quite damaging.
"We have seen many floods in Kaziranga but this second wave was difficult to handle. Usually water rises slowly, but this time in one day water rushed in. We were not prepared for this," said Mr Baruah, who is posted at the remote Muhphuloni anti-poaching camp inside Kaziranga. His camp has been submerged.
Two waves of floods in a span of two months were one of the deadliest Kaziranga has seen since 2012 when over 600 animals died. Officials said the first wave of flood may have killed 100 animals, and the second wave is said to have killed over 200.
The animal rescue camp is almost full, mostly with rhino and elephant calves and deer that normally escape to National Highway 37, which lies adjacent to Kaziranga National Park.
"The main challenge during rescue is crowd management. A large number of people tend to come out on the highway to see the rescue, which make the task more difficult," Dr Rathin Barman, in-charge, Centre for Wildlife Rehabilitation and Conservation, said.