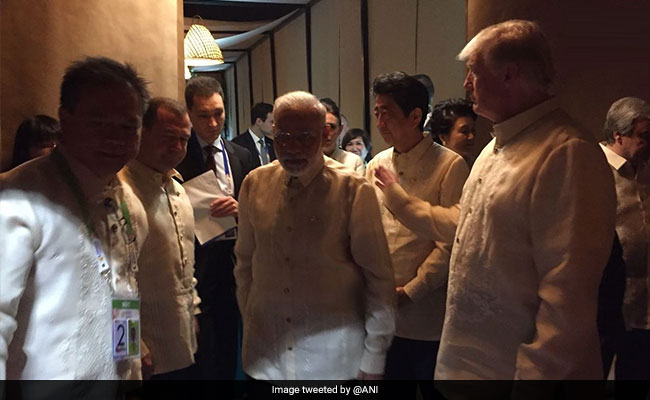 Manila:
Prime Minister Narendra Modi
arrived in Manila for a three-day visit
to attend the
ASEAN-India and East Asia summits
. The ASEAN (Association of Southeast Asian Nations) region including India, comprises a combined population of 1.85 billion people, one-fourth of the global population. Prime Minister Modi is likely to reassert India's push to create a global approach to deal with terrorism. He will also pitch steps to boost regional trade. One of the more significant meetings will be Prime Minister Narendra Modi's meeting with US President Donald Trump.
Here are the highlights of PM Modi's meeting with US President Donald Trump:
PM Modi will also hold bilateral meetings with leaders
PM Modi is set to hold bilateral meetings with Filipino President Rodrigo Duterte, Japan Prime Minister Shinzo Abe and Australian Prime Minister Malcolm Turnbull.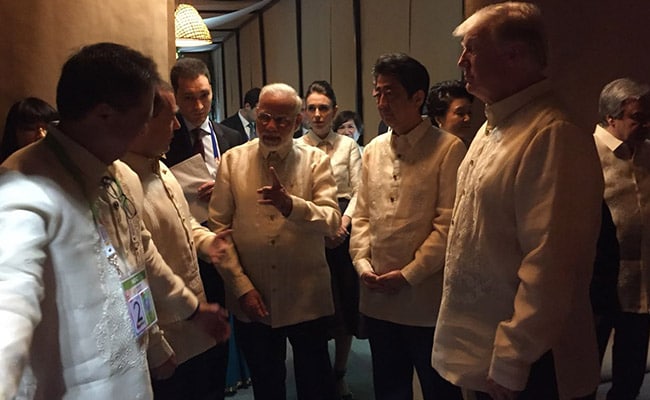 PM Narendra Modi greets Donald Trump in Manila
Prime Minister Narendra Modi meets US President Donald Trump in Manila during the ASEAN summit. PM Modi also met Russian Prime Minister Dmitry Medvedev as well as Chinese Premier Li Keqiang and Malaysian PM Najib Razak.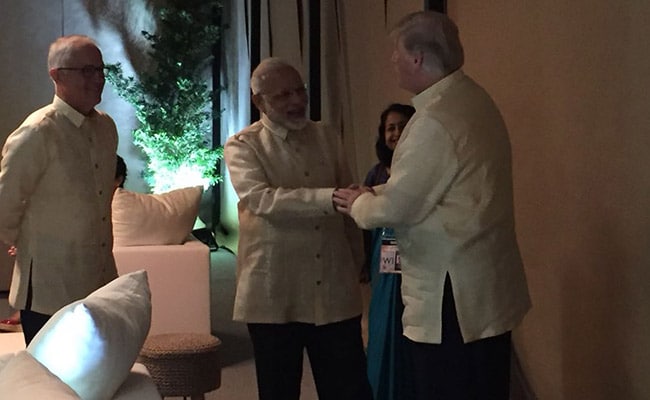 PM Modi's Schedule in Manila for tomorrow

Prime Minister Narendra Modi's schedule tomorrow in Manila 09.00:

Opening Ceremony of 31st ASEAN Summit: 10.25-11.30
Visit to the International Rice Research Institute: 12.00-12.30
Visit to Mahaveer Philippines Foundation: 15.30
Bilateral with President Trump: 16.30
Address at ASEAN Bussiness and Investment Summit: 18.15
Bilateral with President Duterte of Philippines: 19.05
Community Reception by Ambassador in honour of PM

(All times local, approximate)