Asansol:
The National Human Rights Commission today issued notices to the West Bengal chief secretary, home secretary and the director general of police, asking for a report on
the violence in the Asansol- Raniganj area
over the last week. A senior police officer must be sent there for an on-the-spot enquiry.
The order came on a day Asansol mayor and Trinamool Congress leader Jitender Tewari announced compensation for victims of the communal clashes since Sunday - Rs 10,000 for those who have lost property and Rs 2 lakh to the families of the dead. This compensation will be paid by the Asansol Municipal Corporation.
Yesterday,
a team of BJP leaders that visited Asansol
slammed the Mamata Banerjee government of first provoking the
communal clashes
, then failing to control the situation or give timely relief to people displaced by the violence. Several hundred women and children, mainly, were being kept in unsanitary conditions with no food and water, they alleged.
"Mamata Banerjee has given the people only
dard
(pain)," said BJP spokesman Shahnawaz Hussain. "We have come to give
dawa
(healing)."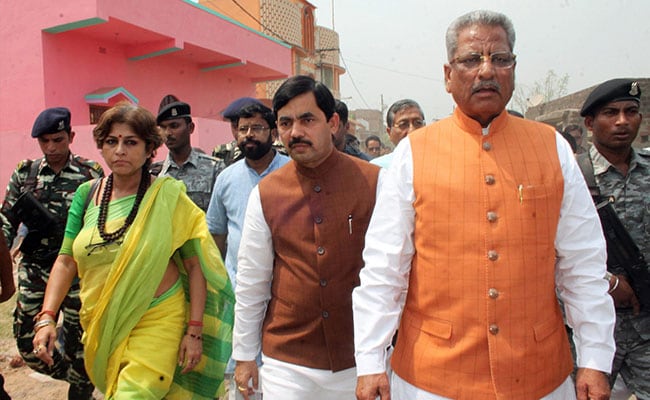 The
other members of the Amit Shah-appointed BJP team
were Rajya Sabha MPs Roopa Ganguly, Om Mathur and VD Ram. They arrived in Asansol around noon despite police orders banning large gatherings and came with their minds made up - that Mamata Banerjee was the villain of the piece.
"She should have been here looking after the affected people. Instead she has been roaming around in Delhi to put up an opposition to us," said Om Mathur. The team will submit a report to BJP president Amit Shah.
Of suspicions that people from Jharkhand had been imported to light the communal spark, Ms Roopa Ganguly was completely dismissive.
But police sources say they are examining video footage of the clashes to identify "outsiders". "We believe there were outsiders brought in from neighbouring states," a senior police officer said. Trinamool MLA and law minister Moloy Ghatak also confirmed that such an investigation was on and "outsiders" may have been used not only in Asansol on Tuesday but also at Ranigunj on Monday.
The Vishwa Hindu Parishad that organised about 100 Ram Navami rallies in Asansol denies any import of outsiders. A local BJP leader Sudha Devi, said, "We also heard of people coming from Bally in Howrah and from Jharkhand in trains. But they came to help the Muslims, not us Hindus."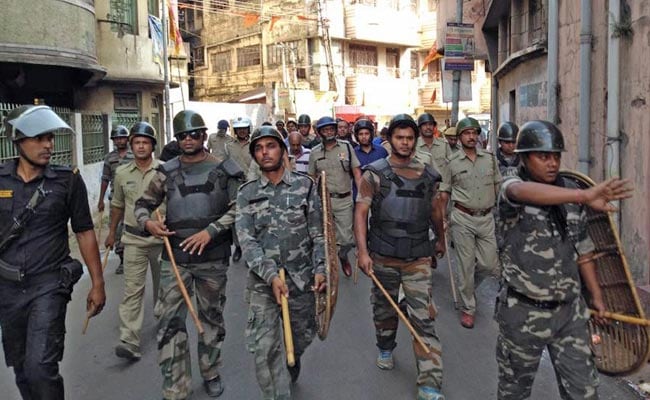 Alok Singh, Asansol BJP chief, said, "If there were outsiders, then that's the other failure of the West Bengal police. They did not know about it, what about their intelligence wing?"
"We are the majority population here. Why do we need to import outsiders for anything?" he added.
According to members of the minority community, some men in the Ram Navami processions had shouted jeering slogans like, "go to Pakistan", "say jai Shri Ram" and "sing Vande Mataram".
But organisers of the Ram Navami rallies say no such slogans were raised. There was a sound system on a small truck and the only slogans played were 'Jai Shri Ram' and 'Bharat Mata Ki Jai'.
"Is it wrong to shout such slogans?" a VHP member said. "The Muslims had pre-planned to attack us and stocked up on stones to throw at us when our rally passed by."
Trinamool leader and senior minister Partha Chatterjee said in Kolkata, "People who fly into to Bengal to check a ground situation and then fly out have no idea at all about the state. And it is also significant that they will submit a report not to the government but to their party president."
Get Breaking news, live coverage, and Latest News from India and around the world on NDTV.com. Catch all the Live TV action on NDTV 24x7 and NDTV India. Like us on Facebook or follow us on Twitter and Instagram for latest news and live news updates.