Highlights
Forest fires continue to rage in hill regions of Uttarakhand
IAF's MI-17 helicopters were meant to spray water over the burning jungle
Fires have claimed 7 lives, destroyed nearly 3,000 acres of forest cover
Dehradun:
An 11-member Air Force team that pitched in with the ongoing fire-fighting operations in Uttarakhand's Bhimtal and Pauri, were foiled by thick smoke this morning. The MI-17 helicopters that were meant to spray water over the burning jungles had to return due to zero visibility.
Union minister Prakash Javadekar said Rs 5 crore has been earmarked for the fire-fighting operations and the Prime Minister's Office and the Home Ministry are monitoring the situation.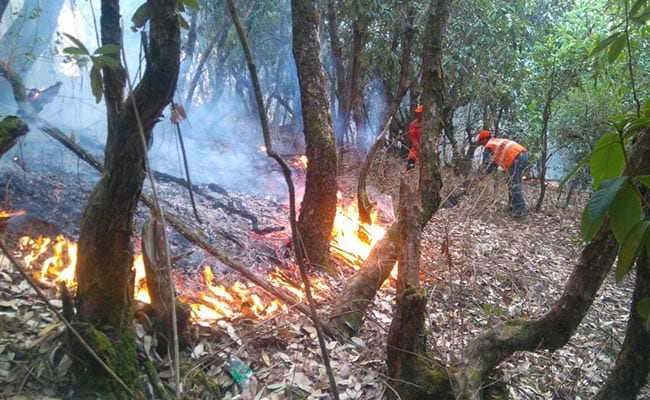 Three NDRF teams, comprising 135 personnel, sent to Almora, Gauchar and Pauri to control forest fires in Uttarakhand.
Over the last 88 days, the raging fires destroyed nearly 3,000 acres of forest cover and claimed seven lives.
This year, in one month, fire has been detected at more than 1,200 places. Chamoli, Pauri, Rudraprayag, Tehri, Uttarkashi, Almora, Pithoragarh and Nainital have been the worst affected areas.
Altogether, 6,000 firemen have been deployed to tackle the fires. These include three companies of the National Disaster Response Force or the NDRF, and personnel from the State Disaster Response Force and the Army.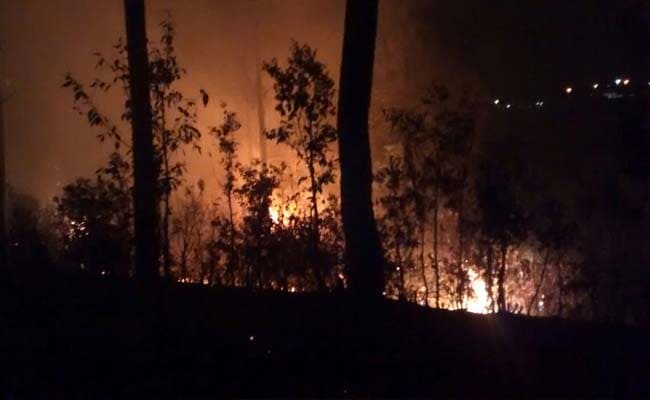 While three NDRF teams and one SDRF company are busy dousing flames in different parts of the state. An IAF chopper was stationed at Bhimtal near Nainital and another at the Pauri district.
Rudraprayag forest division is also taking help from the army for fire-fighting operations especially along the highway.
The government, the minister said, was starting a satellite picture-based fire alarm system from today. It will send out text messages to the authorities every time a fresh fire is detected.
It will also be seen if the timber mafia were behind the fire. "But our first priority is to douse the fire and relieve people," he added.