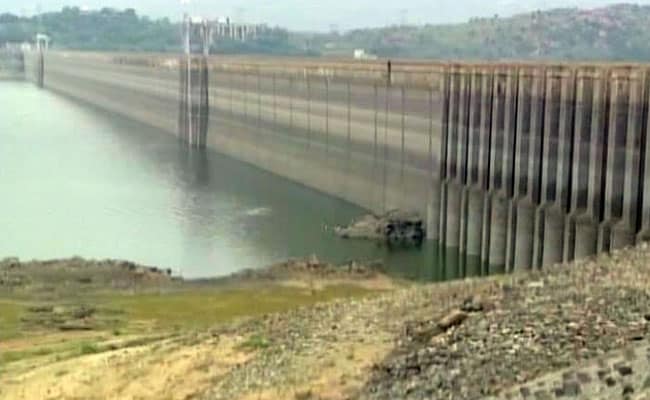 New Delhi:
As Centre runs of time to form a management board for sharing of Cauvery river water between three states, it has decided to ask for clarification on the matter from the Supreme Court, sources said. The move is expected to further delay a resolution of the contentious issue. Parties from Tamil Nadu, which stands to lose the most if the Board is not formed, says the Centre's move is an attempt to score political points in Karnataka, where assembly elections will be held in May.
On February 16, the Supreme Court had given the Centre six weeks to form the board, which was to take control of the dams across river Cauvery and distribute the waters to Karnataka, Tamil Nadu, Kerala and Puducherry according to the formula of the Cauvery tribunal. The deadline ends today.
The Centre's decision to get back to the court came after a disagreement between Tamil Nadu and Karnataka over the structure of the body to be formed - a confusion that rose out of the phrasing of the Supreme Court order.
The court did not use the words
Cauvery
Management Board, it said a scheme'. In its 2007 order, the Cauvery water tribunal recommended setting up a board with a chairman, who would be an officer of the chief engineer's rank. The board, it said, would have two members and a secretary.
On March 23rd, Karnataka sent a representation to Centre asking that a panel be set up instead of a board. But Tamil Nadu has raised objection, saying the top court's order was to set up a Cauvery Management Board and not a panel. Pushing their demand, lawmakers of the state's ruling AIADMK have paralysed parliament. Today, AIADMK lawmaker A Navaneethakrishnan said they were ready to commit suicide if the Centre fails to constitute a Cauvery Management Board by today.
The Supreme Court order of February 16 had shrunk Tamil Nadu's share. The court had increased the 270 thousand million cubic feet (tmcft) share of Cauvery water for Karnataka by 14.75 tmcft and reduced Tamil Nadu's share, while compensating the latter by allowing extraction of 10 tmcft groundwater from the river basin. The issue of drinking water had to be placed on a "higher pedestal", the court had said.