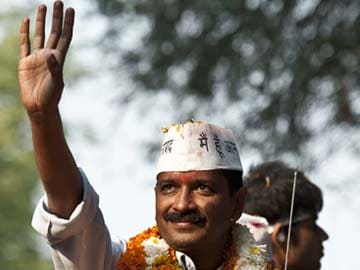 New Delhi:
Delhi Chief Minister
Arvind Kejriwal
has said criminal cases will be filed against billionaire Mukesh Ambani, Union Oil Minister Veerappa Moily and other policy-makers for colluding to inflate the prices of gas. (
Highlights: Kejriwal orders FIR against Moily, Mukesh Ambani over gas pricing
)
Reliance Industries Limited, owned by Mr Ambani, has been allowed windfall and illegitimate gains, said Mr Kejriwal; he said he was acting on the basis of four complaints. (
Watch
)
The union government in December said that from April 1, Reliance can double the prices of gas that it produces from the D6 block off the Eastern Coast. Mr Kejriwal wants the Prime Minister to suspend that hike pending an enquiry.
Reacting to Mr Kejriwal's charges, Oil Minister Veerappa Moily said, "Nothing is done without expert advice. If he can give (us) some money, we'll be happy to reduce prices."
A statement from Reliance described Mr Kejriwal's decision as "shocking" and his charges as "completely without merit" and said it will resort to "Available legal remedies." (
Read statement
)
The chief minister said that the alleged swindle will unfairly push up gas prices in the capital, which is why his government is intervening in a deal struck between the Centre and Reliance.
Reliance, which operates the D6 block off the eastern coast, has reported a sharp decline in gas output since 2010. It has blamed geological complexities for the fall in output, but the oil regulator believes it failed to drill enough wells. (
Read more...
)
The government cleared the higher prices after Reliance offered financial guarantees to the government to settle any claims against it over a shortfall in its gas output.
The D6 block was expected to contribute up to 25 percent of the gas supply for Asia's third-largest economy but lower-than-expected output has left the energy-hungry nation more dependent on expensive, imported LNG to fuel power and fertilizer plants.

RELIANCE STATEMENT ON KEJRIWAL'S DECISION