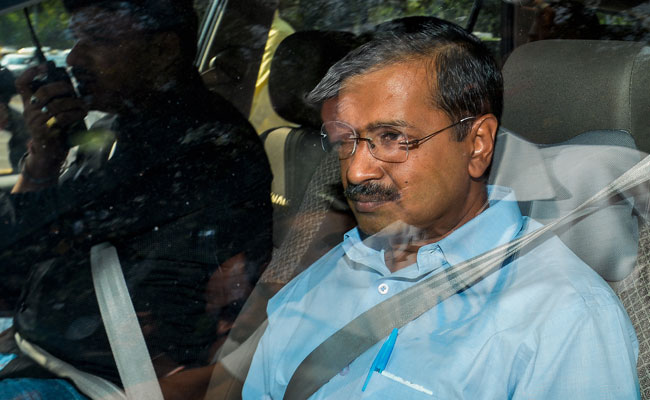 Highlights
Arvind Kejriwal calls meeting of all AAP lawmakers
AAP lost the civic election in Delhi yesterday
Many resignations in AAP over election defeats
New Delhi:
Struggling with an all-time low in popularity ratings evidenced by successive poll defeats, Arvind Kejriwal and his Aam Aadmi Party (AAP) today went beyond their go-to theme of "faulty EVMs (voting machines)" and conceded a different reason for their loss yesterday in elections in Delhi - the UP effect and Prime Minister Narendra Modi's "growing stature".
At a meeting of lawmakers this morning, AAP discussed that the "spillover effect" of Uttar Pradesh, where the BJP won a record majority last month,
had impacted the civic polls in Delhi
. "After the BJP's UP victory, combined with AAP's loss in Punjab and Goa, Prime Minister Narendra Modi's emboldened persona and stature was hard to beat, even for Arvind Kejriwal," said an AAP lawmaker, sharing details of the meeting.
Before the soul-searching, the Chief Minister met 48 newly-elected AAP councillors and had them repeat an oath - "With God as my witness, I pledge never to ditch this pure party or betray the (anti-corruption) movement."
The party apparently absolved Mr Kejriwal of any blame but there have been other resignations.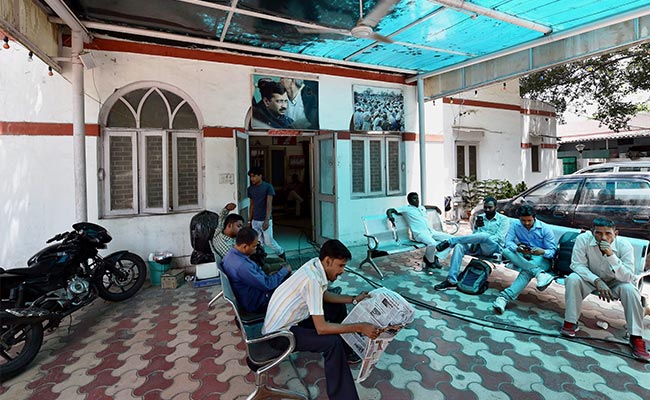 Dilip Pandey quit yesterday as Delhi in-charge and
Sanjay Singh today resigned as convenor in Punjab
, setting in motion a major revamp. Minister Gopal Rai will replace Mr Pandey.
AAP lost the
Municipal Corporation of Delhi (MCD) election
by a giant margin, adding to the tally of defeats just two years after it stunned seasoned rivals with a spectacular mandate to rule the capital.
The BJP won 181 of 270 municipal wards, leaving 48 for AAP and 30 for Congress.
Last month, after AAP lost its debut elections in Punjab and Goa, Mr Kejriwal and other leaders of the party blamed it on EVMs and accused the Election Commission of doing its best to facilitate BJP victories.
But after the latest defeat, many leaders have questioned the EVM line and not sotto voce. Bhagwant Mann, one of AAP's most prominent faces, has accused the leadership of
"behaving like a mohalla cricket team"
and making a
"historic blunder"
in Punjab. He said yesterday the party should look within.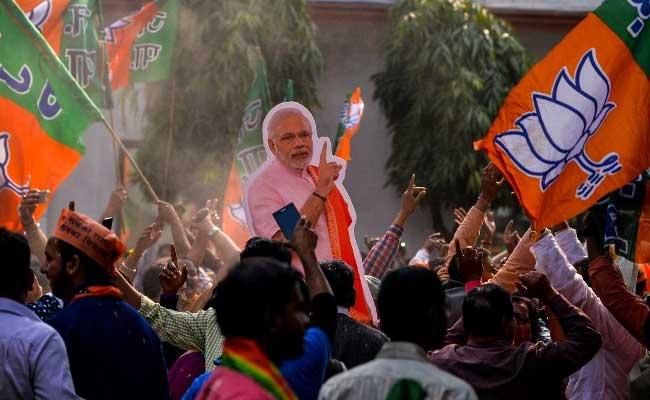 The civic poll results indicate that since the 2015 Delhi election, AAP's vote share in the capital has dropped by almost half from 54 per cent to around 26. Some 40 AAP candidates lost their deposit.
In the assembly election, AAP won 67 of Delhi's 70 seats, leaving only three for its nearest rival, the BJP.
The party lost one of those seats recently to the BJP in a by-election
, so badly in fact, that its candidate even lost the security deposit.
The party fears losing more lawmakers to defection. Two leaders crossed over to the BJP during the civic poll campaign.
AAP confronts another potential crisis next month when the Election Commission is likely to decide on a complaint seeking the disqualification of 21 of its lawmakers for allegedly violating "office of profit" rules. If nearly a third of AAP's lawmakers are disqualified, the party faces by-elections that it could find tough to win.