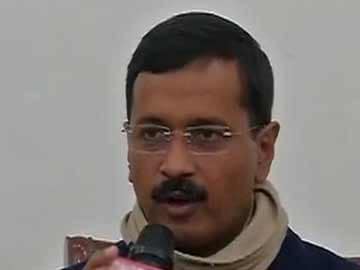 New Delhi:
BJP condemned Aam Aadmi Party (AAP) for terming its leaders "corrupt" and demanded an apology from Arvind Kejriwal even as it threatened to take legal action in case he failed to do so.
Targeting rival politicians, Congress leaders included, Mr Kejriwal charged that they were "corrupt" and said that AAP would field candidates against all of them.
"BJP condemns the statement and expects that he will either present proof (backing)... the wild allegations or seek an apology... Otherwise, all options are open, including that of taking legal action," said party spokesperson Sudhanshu Trivedi.
Mr Kejriwal had no authority to term his political opponents corrupt and engage in character assassination by making baseless allegations, he added.
"Kejriwal and AAP should understand the difference between (being) an agitator and (holding) constitutional responsibility.
"Kejriwal should graduate from getting childish enjoyment and pleasure from media attention (and become) a mature person who holds a constitutional post at the highest level in the state," he said.
The BJP leader said Mr Kejriwal had in the past made some allegations against former party chief Nitin Gadkari although he could not substantiate the same.
Mr Kejriwal said he has drawn up a list of "corrupt" politicians against whom AAP has decided to field candidates.
The list included Rahul Gandhi, several UPA ministers, SP supremo Mulayam Singh Yadav, BSP chief Mayawati, Union Ministers P Chidambaram and Sushilkumar Shinde and former BJP president Nitin Gadkari, among others.
He also took a jibe at BJP's Prime Ministerial candidate Narendra Modi and Rahul Gandhi, claiming both had spent over "Rs 500 crore on branding" and image-building.
Congress, too, has hit out at the AAP chief over his claims.