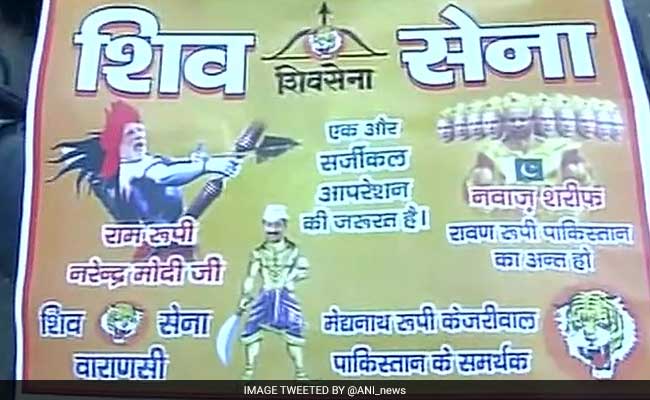 Highlights
Posters have been put up in Varanasi ahead of Vijayadashmi
Put up by BJP ally Shiv Sena, mention Army's surgical strike in Pok
PM Modi seen as Lord Ram, Nawaz Sharif as Ravana, Kejriwal as Meghanad
New Delhi:
It's Ramlila time and in Varanasi, Prime Minister Narendra Modi's parliamentary constituency, the casting is clear.
Posters have been put up featuring PM Modi as Lord Ram, who epitomises the victory of good over evil, complete with bow and arrow. Vijayadashmi, at the end of the nine-day Navratri festival, celebrates Ram's killing of the demon king Ravana in battle.
The 10-headed Ravana on these bright posters is Pakistani Prime Minister Nawaz Sharif.
Arvind Kejriwal, Delhi chief minister and Aam Aadmi Party boss, gets a place too. He is portrayed as Meghanad, the son of Ravana, with a legend alongside explaining that he is "a supporter of Pakistan".
The posters, put up by the Varanasi unit of BJP ally Shiv Sena, also state, "Another surgical strike is needed."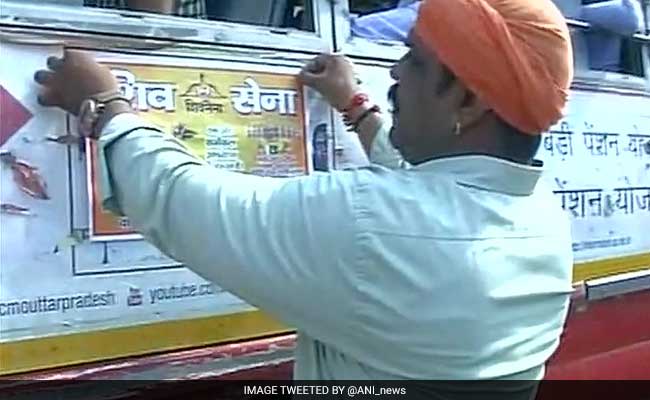 They are a comment on last week's surgical strikes by the Indian Army across the Line of Control targeting terrorist launch pads in Pakistan-Occupied Kashmir. Arvind Kejriwal has earned the ire of the ruling BJP for seeking proof of the strikes.
He was attacked in Rajasthan last evening with ink, allegedly by a member of the Akhil Bharatiya Vidhyarthi Parishad or ABVP, a student body linked to the BJP. The attacker accused Mr Kejriwal of being "anti-national".
The BJP says the Delhi chief minister is "doubting the armed forces" on the surgical strikes, with its Ravi Shankar Prasad also alleging, "When the entire country is united, one chief minister has said something that has prompted Pakistan and its army to raise questions."
Pakistan has accused India of passing off cross-border firing as surgical strikes. In a three-minute video, Mr Kejriwal had said that foreign media appears to be backing Pakistan's claim, seeming to just stop short of asking the government to release footage of the strikes.
In the 2014 national election, Mr Kejriwal had challenged PM Modi in Varanasi and lost.