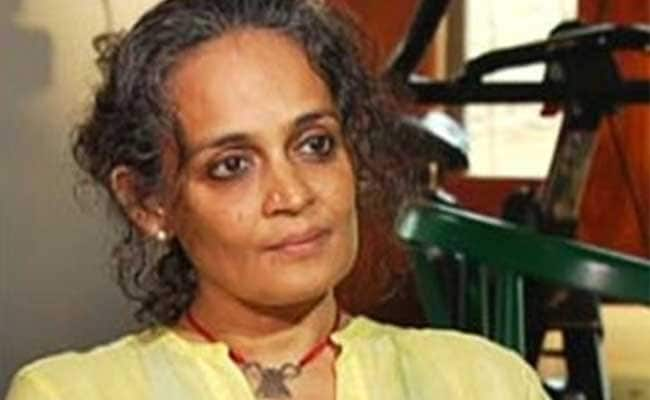 New Delhi:
Writer-activist Arundhati Roy announced today that she felt "proud" to return her national award as part of what she called an unparalleled political movement against ideological viciousness.
"If we do not have the right to speak freely, we will turn into a society that suffers from intellectual malnutrition, a nation of fools," Ms Roy said in an article published in the
Indian Express newspaper
.
The 55-year-old won the national award in 1989 for the film "In Which Annie Gives it Those Ones". She has also won the Booker Prize for her book "The God of Small Things".
"I am very pleased to have found (from somewhere way back in my past) a National Award that I can return, because it allows me to be a part of a political movement initiated by writers, filmmakers and academics in this country who have risen up against a kind of ideological viciousness and an assault on our collective IQ that will tear us apart and bury us very deep if we do not stand up to it now," she wrote.
Ms Roy is the latest to join the campaign that has come to be known as "Award Wapsi" by writers, artists and filmmakers protesting against "rising intolerance," following incidents like the murder of rationalists and the mob killing of a Muslim man in Uttar Pradesh's Dadri over rumours that he had beef in his house.
"Today, we live in a country in which, when the thugs and apparatchiks of the New Order talk of 'illegal slaughter', they mean the imaginary cow that was killed - not the real man who was murdered. When they talk of taking 'evidence for forensic examination' from the scene of the crime, they mean the food in the fridge, not the body of the lynched man. We say we have "progressed", but when Dalits are butchered and their children burned alive, which writer today can freely say, like Babasaheb Ambedkar once did, that 'to the untouchables, Hinduism is a veritable chamber of horrors', without getting attacked, lynched, shot or jailed?" writes Ms Roy.
"These horrific murders are only a symptom of a deeper malaise. Life is hell for the living too. Whole populations - millions of Dalits, Adivasis, Muslims and Christians - are being forced to live in terror, unsure of when and from where the assault will come."
In a postscript, she also asserts that she turned down the Sahitya Akademi award in 2005 when the Congress was in power. "So please spare me that old Congress-versus-BJP debate. It has gone way beyond all that," she writes.
Expressing another strong viewpoint, renowned economist Bibek Debroy has told the Times of India that intolerance has always existed, "we will be stupid if we haven't recognized it."
"If I look at any quantitative indicator, communal violence incidents, internet freedom, these are objective indicators, and I don't think it is increasing. In the intellectual circuit there has always been that intolerance. Let's not pretend otherwise," Dr Debroy said.