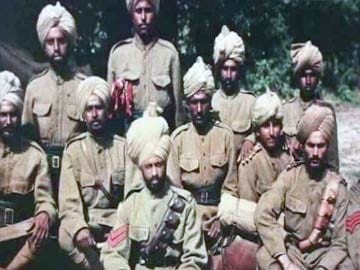 Britain recently marked the centenary of World War 1 this year to commemorate the remarkable journey, contribution and experiences of Sikh soldiers, who left their families behind. The exhibition titled 'Empire, Faith & War: The Sikhs and World War One' shows the untold or largely forgotten contribution and experiences of Sikh soldiers.
This landmark exhibition tells their story through original artifacts including unpublished photographs and drawings, newspapers and comics, postcards, stunning works of art, uniforms and gallantry medals.
At that time these men were remembered and recognized and were seen as heroes. Harbaksh Grewal of the UK Punjabi Heritage Association says, " One in 6 men of all soldiers in world war I were from British India but if you ask someone in Britain were Indian solders in World War I, they wouldn't even know. "