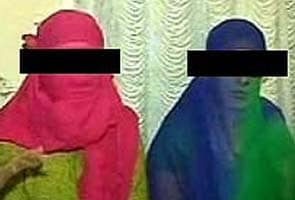 New Delhi:
The Maharashtra government has told the Supreme Court that the arrest of two girls over a Facebook post criticising the shutdown in Mumbai during Shiv Sena chief Bal Thackeray's funeral in November last year had a "chilling effect and was unwarranted."
The Supreme Court had sought an explanation from the Maharashtra government after a petition was filed by a 21-year-old Delhi girl, Shreya Singhal, saying that Section 66 A of the IT Act, under which the arrests were made, is "bad in law and should be quashed."
Section 66A of the IT Act, framed in 2008, provides for upto three years in jail as punishment for sending "offensive" or "annoying" messages through a computer or communication device. Critics say that the law needs to be reworded more precisely, so that potential violations are clearly explained.
The Maharashtra government, in its affidavit filed in the Supreme Court said that after a probe into the arrests it was found that the arrests were made contrary to the instructions of higher police officials.
"The Superintendent of Thane is responsible for the arrest and has been suspended... The probe also found out that no case was made out and the case was closed... The Maharashtra government is cognisant of the chilling effect that such incidents could create and has taken firm action in the matter," the affidavit added.
The Centre, meanwhile, has justified the validity of Section 66 A of the IT Act in its reply to the Supreme Court. In its affidavit to the Supreme Court, the Centre said, "Misuse of this provision of law has no justification for declaring it invalid... The law was intended to prevent misuse of SMS, MMS facility and not to curtail freedom of expression."
The Centre also said that it has issued an advisory on January 9 to states that arrests under Section 66 A should have the permission of senior police officers.
Shaheen Dhada and Rinu Shrinivasan, the two girls from Palghar in Maharashtra, were arrested on November 19 after the former lamented the November 18 shutdown of Mumbai due to Bal Thackeray's funeral and the latter 'liked' the post. The complaint had been lodged by a local Sena leader.
Following outrage over their arrests, the Maharashtra government had ordered a high-level inquiry and later suspended two police officers, SP (Thane rural) Ravindra Sengaonkar and Palghar police station Senior Inspector Shrikant Pingle.