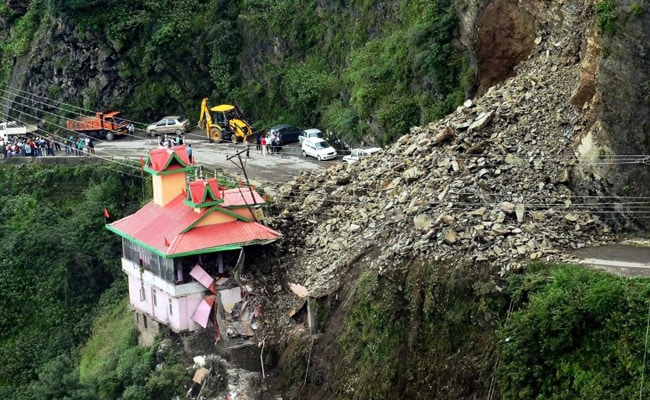 Jammu:
The Army has rescued over 250 passengers trapped due to massive landslides on the Mughal road in Jammu and Kashmir's Poonch district, an official said today.

On the night of 3rd and 4th July, a massive landslide was triggered due to heavy rains near Behramgala in Poonch district, a defence spokesman said. About 50 vehicles and a large number of travellers got stranded on the stretch, he said adding that a call for help was received by the Army, which immediately sprang into action.

The rescue operation was assisted by Jammu and Kashmir Traffic Police and Border Roads Organisation personnel from Surankote, he said.


Over 250 passengers were rescued, the defence spokesman said. Medical aid was provided to the injured while blankets and food were also given to the stranded.
The rescue operation, conducted under harsh weather conditions, lasted till early hours of 4th July and all persons and vehicles were safely evacuated, he said.