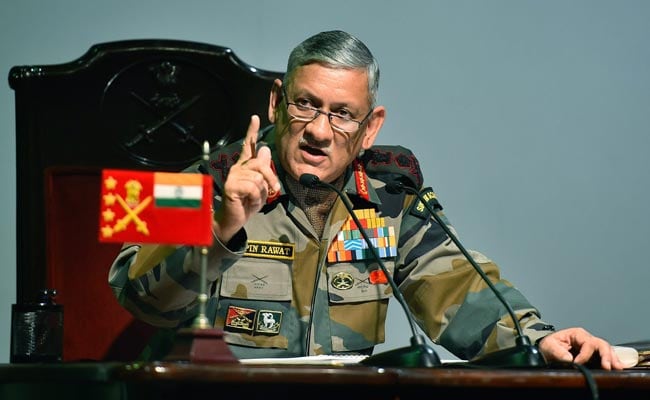 Srinagar:
The Jammu and Kashmir government on Saturday hit back at Army chief General Bipin Rawat over his remark that government schools in the state are spreading a "disinformation campaign" which is radicalising the youth, saying the Army's "meddling" in the state's affairs was unacceptable.
Minister for Education Syed Altaf Bukhari denied reports that the education system of the state was driving students toward radicalisation.
Mr Rawat, in a press conference held on Friday, said each classroom in government schools in Jammu and Kashmir has a separate map of the state besides that of India which sowed the seeds of thought of some kind of "separate identity" among the children.
"I do not know what the army chief has said or how he said it, but what I know is that our children are not going towards radicalisation," Minister for Education Syed Altaf Bukhari told reporter.
"Everyone has his own domain. Those who have no link to education are talking about it. It is not a fair comment and we do not accept it," Mr Bukhari said.
The minister said the state's students and teachers were "very efficient", and "some have topped the IAS exam."
Mr Bukhari said while the state's education system may have shortcomings, there was no need for sermons about it from the army, who do not have a link with the education system of the state.
"This is a state subject. I do not think I will take any sermon from anybody. I have a boss, who is the chief minister (Mehbooba Mufti). If she finds any fault in the education system, we will do (address) it. She is the only one from whom we will take sermon," Mr Bukhari said.
He said the army to concentrate on his own affairs and also mentioned the army cannot have a control over everything as India is a democratic country.