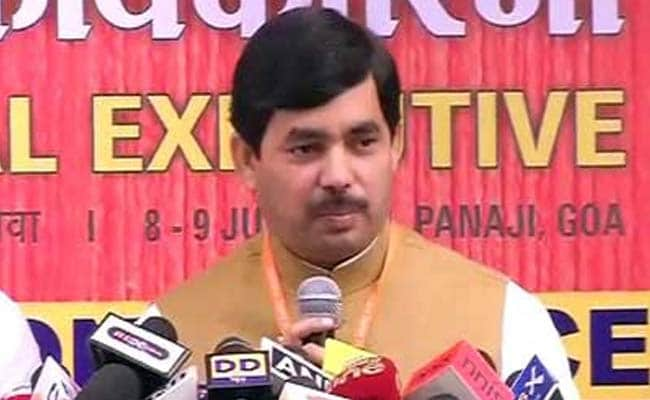 Bengaluru:
BJP today took a swipe at Congress Vice-President Rahul Gandhi over his likely appearance at a farmers' rally on April 19 after a long sabbatical, saying it is not sure if such news reports are true and his "vacation" is finally over.

"Are you serious?," is how BJP Spokesperson Shahnawaz Hussain responded when reporters sought his response on Gandhi's return to active politics with the rally against the land bill amendments brought by the Narendra Modi government.

"We do not know if reports about the date Rahul Gandhi is coming on are true. No Congress spokesperson has made any statement to this effect. What plane is he coming on, when will he meet (others), if his vacation is finally over... this all will be discussed when he does finally come back," he said.

Mr Gandhi has been missing in action for over a month and Congress has insisted that he has been granted leave of absence to introspect over the party's affairs following a string of electoral reverses starting with its rout in Lok Sabha elections.


He skipped the first leg of the crucial budget session of Parliament, inviting sharp criticism from the opposition parties with even senior Congress leader like Digvijay Singh finding fault with the timing of his leave.
The farmers rally is significant as it is being held on the eve of the second phase of the budget session of Parliament at a time when almost the entire opposition has joined ranks against the ordinance, which is being dubbed by them as "anti-farmer and pro-corporate".