Saifai:
The mega celebration for Samajwadi Party chief Mulayam Singh Yadav's birthday in his native village of Saifai in Uttar Pradesh has sparked a controversy again this year, with critics questioning the crores being spent on the extravaganza at a time when the state has declared 50 of its 73 districts drought-hit.
Mr Yadav turns 76 today but the celebrations began a day in advance in Saifai where a gala musical night was organised at a stadium. The show stopper of the event was a
performance by Oscar winner A R Rahman
. The grand show was attended by thousands of Samajwadi Party supporters.
Like every year, the venue was lit in party colours green and red. Hundreds of welcome gates and huge hoardings were put up on all roads leading to Saifai, around 200km from state capital Lucknow. Massive fireworks lit up the night sky as Mr Yadav cut a four-tier cake.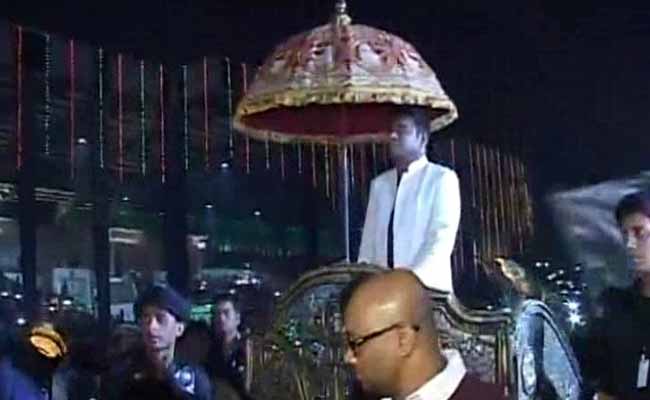 The Samajwadi Party has denied using state funds for the celebrations. Party workers say the event at Saifai was organised as part of Environment Awareness Day celebrations. The committee which organizes the annual Saifai Mohatsav, they claimed, had organized it.
Dissatisfied with the explanation, parties including the BJP criticized the event. "Celebrating birthday with public money cannot be justified. Last year also, there were celebrations like this. Will they tell who is funding these functions?" asked BJP spokesman Vijay Bahadur Pathak.
Besides Mulayam's family, others who attended the event yesterday included Amar Singh, a former Samajwadi Party member and close aide of the party chief, with whom he had acrimoniously parted ways a few years ago. Rashtriya Janata Dal (RJD) chief Lalu Yadav was conspicuous by his absence. Some reports say he skipped the programme because Mulayam Singh did not attend the swearing-in ceremony of Nitish Kumar in Bihar on November 20.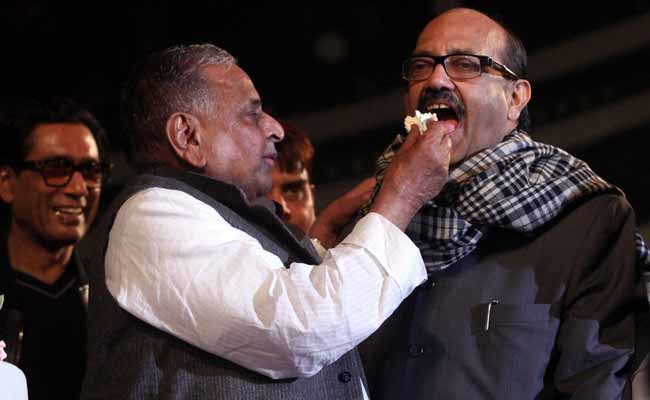 When asked about a possibility of his return to the Samajwadi Party, Mr Singh said, "This is not a political platform to comment. Whether I am in the party or not, what is more important is that he holds me close to his heart."
Interestingly Amar Singh's rival in the Samajwadi Party, Azam Khan, who is in news lately for inflammatory and contentious remarks on radicalism and terror, joined the celebrations only towards the end of the event.