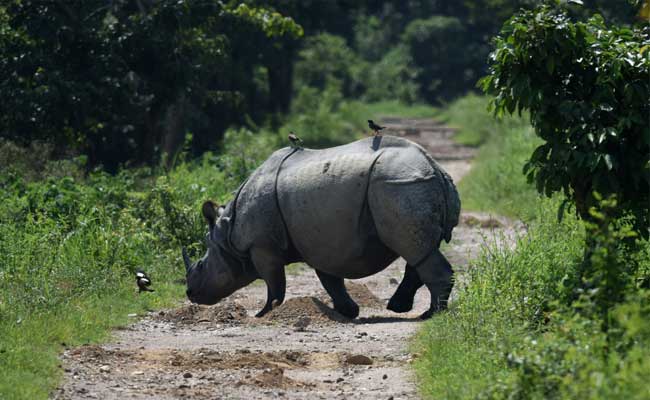 Guwahati:
Poachers killed a male rhino in Assam's Kaziranga National Park on Thursday and managed to decamp with its horn, officials said. This year 18 one-horned rhino have been killed by poachers inside the park. Kaziranga Park officials said the rhino was killed near Amkathoni anti-poaching camp in Bagori range.
"Gunshots were heard from Bagori range of the park around 6.40 in the morning. We launched an operation immediately and recovered the carcass of the rhino. By then the poachers had taken away the horn," said a senior park official.
They said, the poachers might have entered the park from northern side and managed to kill the animal in the morning. "We are working on to nab the poachers and recover the horn," the official said.
After a rhino was killed on December 15, state forest minister Pramila Rani Brahma had reviewed the anti-poaching strategies of the park and effected some change of guards for better anti-poaching mechanism.