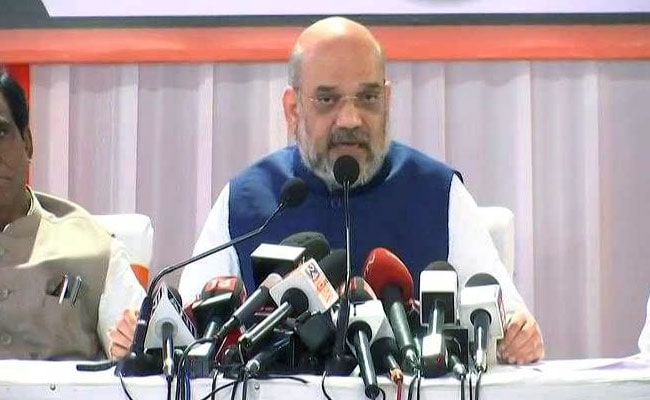 Mumbai:
BJP president Amit Shah's scheduled meeting with singer Lata Mangeshkar as part of the party's "contact for support" campaign was cancelled as she was down with food poisoning.
Mr Mangeshkar tweeted in Hindi that she had spoken to Mr Shah over telephone and expressed her inability to meet him since she had been suffering from food poisoning. She also requested that they can meet during his next visit to Mumbai.
Mr Shah called on actress Madhuri Dixit and industrialist Ratan Tata today as part of his party's
Sampark
for
Samarthan
(contact for support) campaign and briefed her about the achievements of the Narendra Modi government.
Mr Shah
, along with Maharashtra Chief Minister Devendra Fadnavis and other BJP leaders, called on Ms Dixit at her home in suburban Mumbai.
Mr Shah presented a booklet containing the achievements of the Modi government in the last four years to the Bollywood icon and Ratan Tata.
As part of the mega public drive, 4,000 BJP functionaries will contact one lakh people, who are well-known in their respective fields, to spread the word about the NDA government's programme and policies launched since 2014.
Mr Shah will meet 50 people as part of the campaign, the party had said.