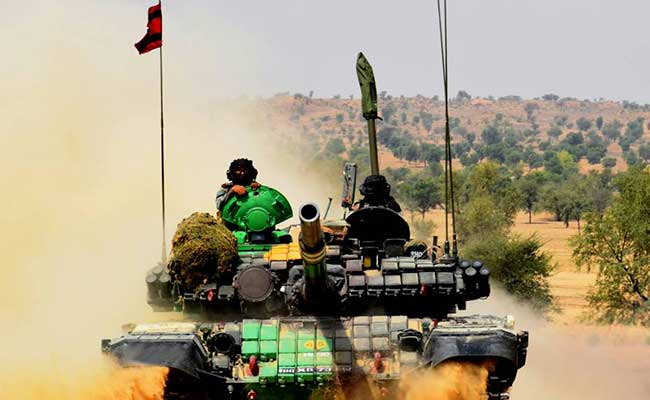 New Delhi:
Tanks, troops, artillery guns and 20,000 soldiers concluded an exercise in the desert area of Rajasthan. The Thar Shakti exercise, meant to test the operational preparedness of the troops, comes as India-Pakistan ties dropped to one of its lowest points. The exercise began on April 10 and ended yesterday.
The Army said it was rehearsing battlefield mobility of troops "keeping in view the fluidity of scenario and insertion of troops by third dimension". "Fluidity of scenario" refers to the fast-changing environment that is going to be a characteristic of all future wars. It was meant to test the induction of troops into a tactical situation through use of airborne platforms.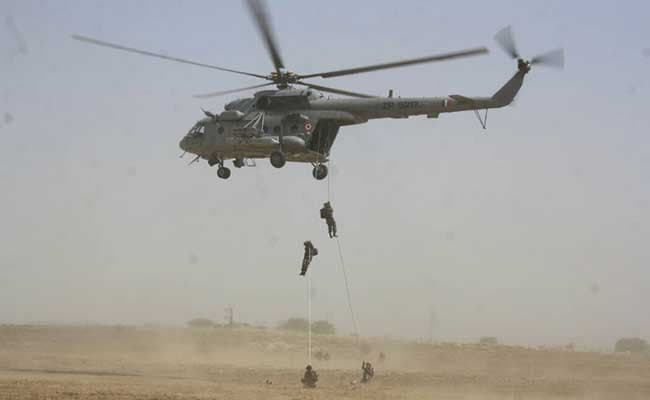 The exercise was held by Chetak Corps with around 20,000 troops, tanks, artillery guns, light combat vehicles, advanced surveillance sensors and state of the art communication equipment. The Air Force, as well as helicopters, participated in the exercise for better synergy.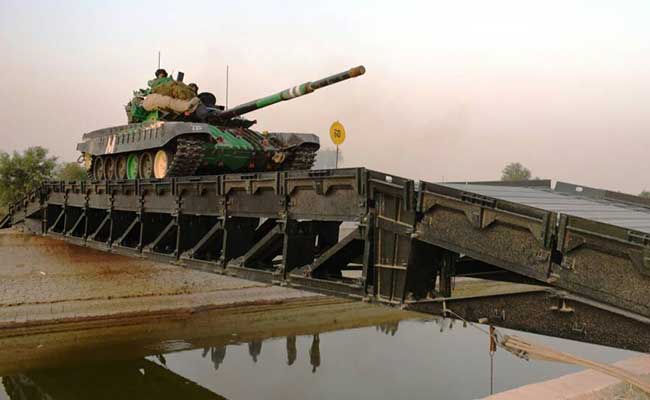 Lt General Ashwani Kumar, GOC, Chetak Corps, expressed satisfaction with the preparedness of the troops, especially in view of the fact that they carried out the exercise in very high temperatures.
Over the last year, India Pakistan relations have been on a downward spiral following the terror attack in Uri and Indian Army's subsequent surgical strikes at terror bases across the Line of Control. Cross-border firing from Pakistan has claimed many lives in Jammu and Kashmir. Two weeks ago, two Indian soldiers were found mutilated and murdered at the Line of Control, in which complicity of Pakistani army is suspected.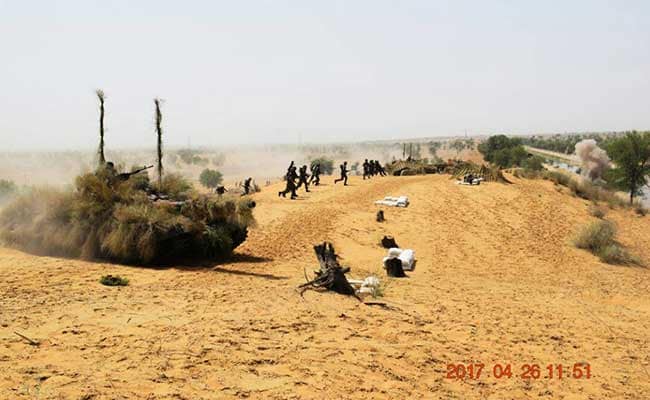 Yesterday, the International Court of Justice started hearing India's appeal regarding the death sentence to Indian national Kulbhushan Jadhav by a military court in Pakistan following an allegation of spying. India has told the court that there was an immediate threat of his execution even before the court reached a decision. Consular access to Mr Jadhav has been denied despite repeated requests of India. Pakistan has claimed overwhelming evidence of spying, but despite India's repeated requests, not provided a single shred of evidence or documents, India also told the court.