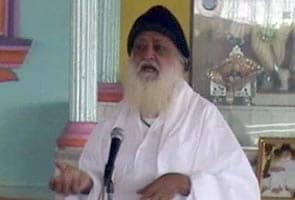 Pandharpur, Maharashtra:
After being unequivocally slammed for suggesting that the student who was gang-raped on a bus in Delhi was partly to blame for the assault, Aasharam Bapu, spiritual leader, is clinging to his take.
"The media has created a controversy but what did I say that was wrong?" he asked today in Maharashtra. "One dog barked and more dogs (the media) joined in. Dogs will bark but they can't harm an elephant's dignity, "he added.
Addressing followers in Rajasthan on Sunday, he said that when the six men who would go on to rape her began harassing the student on a bus, "she should have taken God's name and held the hand of one of the men and declared him her brother." He went on to say, "
Galti ek taraf se nahi hoti hai
(no mistake can be committed by just one party)."
The unmitigated savagery of the attack on the student, who died last month in a hospital in Singapore, forced anger, grief and a national debate on how to better protect women in a country where a rape is reported nearly every 20 minutes.