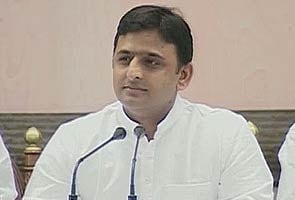 Allahabad:
The Allahabad High Court has ticked off the Uttar Pradesh government for seeking to withdraw cases against two suspects in the March 2006 Varanasi serial blasts, which claimed 25 lives, and asked if this would not encourage terrorism.
"Today you are withdrawing cases against them, tomorrow will you give them the Padma Bhushan?" asked the bench of Justice RK Agarwal and Justice RSR Maurya on Thursday.
The bench was hearing a public interest litigation challenging the Akhilesh Yadav government's decision to seek a review of charges against Waliullah and Shameem. The two are suspects in the blast at Sankatmochan temple - one of the several landmarks targeted in the serial explosions at Varanasi.
The state government had issued a notification on October 31, seeking withdrawal of cases against those accused in the blasts. Despite two court hearings and notices, the state government is yet to clarify why it's doing so.
The Akhilesh government has written to the district magistrates of Lucknow, Faizabad, Gorakhpur, Varanasi and Rampur, asking if there was sufficient evidence to prosecute suspects in the 2006 serial blasts and other terror attacks in the state.
In its election manifesto, the ruling Samajwadi Party had promised to review charges against terror suspects to prevent the harassment of innocents.
(With inputs from agencies)