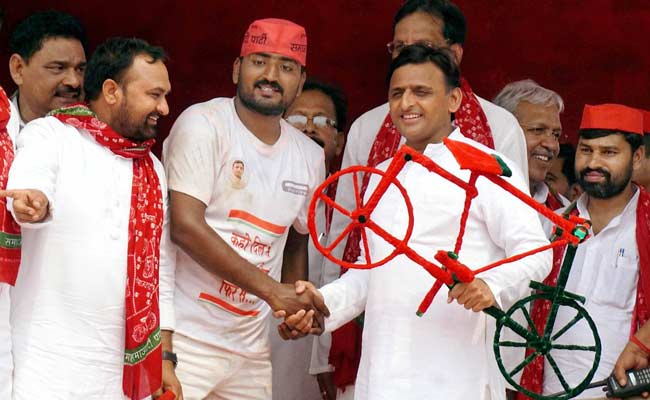 Lucknow:
Akhilesh Yadav will be Samajwadi Party's chief ministerial candidate in the upcoming Assembly elections in Uttar Pradesh, Samajwadi Party leader Naresh Agarwal said today amid a turf war in Mulayam Singh Yadav's family.
"Election will be contested under the guidance of Akhilesh Yadav and Mulayan Singh Yadav. Akhilesh Yadav will remain the chief ministerial candidate," the party's Rajya Sabha lawmaker said.
The Samajwadi Party leader also said "if there is any outsider, who is interfering, he should stop immediately".
His remarks came after differences among the members in the Yadav family became public, with Mulayam Singh Yadav's son and Chief Minister Akhilesh Yadav removed his uncle and Cabinet Minister Shivpal Yadav from key ministerial portfolios. This happened hours after Mulayam Singh Yadav replaced Akhilesh Yadav with Shivpal Yadav as the party's state unit chief.
Mr Agarwal's remark referring to an "outsider" came a day after Akhilesh too spoke in similar vein.
The lawmaker, however, asserted that there were no differences in the party.
"We will follow the decision of Netaji and the Chief Minister has the right to allot portfolios," he said and downplayed Mulayam Singh Yadav's decision to replace Akhilesh Yadav as state party chief.