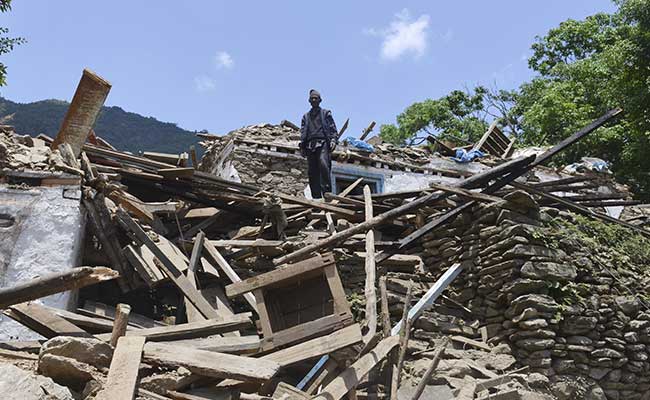 New Delhi:
Two Air India employees have been arrested in Delhi after the police uncovered a people-smuggling operation that apparently targeted victims of the Nepal earth quake.
A senior police officer at the airport said staff at the national carrier were suspected of helping Nepalese women promised jobs in wealthy Gulf countries to evade immigration procedures.
So far 28 women have been identified, most of whom the police said were from areas of Nepal badly affected by a major earthquake in April that killed thousands and left many more homeless.
M I Haider, Deputy Commissioner of Police at the Delhi airport, said the scam was exposed on July 21 when a group of seven Nepalese women transiting Delhi airport en route to Dubai were found with their travel documents stamped, even though they had not yet cleared immigration control.
Police briefly detained the women and arrested two Air India ground staff, who admitted under questioning that they had been paid $90 or Rs 5580 per person to arrange the forged documents. Police found the 21 women when they raided a hotel in Delhi and they will be returned to Nepal along with the other seven, Mr Haider said. The women had travelled to India from Nepal by bus after being promised work in Gulf countries. They flew from Delhi to Ahmedabad before boarding a flight to Dubai via Delhi - a convoluted route apparently aimed at evading immigration procedures.
A police statement named the two arrested men as Manish Gupta and Kapil Kumar. The airline did not return calls for comment.
"The questioning of the detained women and the arrested duo also revealed that there were at least 21 other Nepalese women in Delhi waiting their turn to fly out of the country via the same route," the police officer told news agency AFP.
Haider said it was unclear what their fate would have been had they made it to their destination.