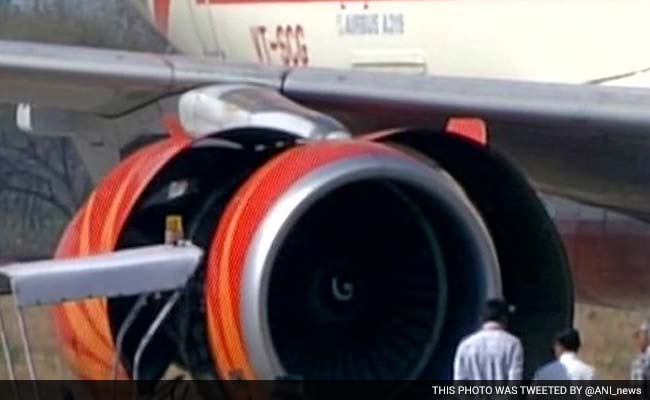 Highlights
Flight makes emergency landing after a bird hit one of its engines
Mumbai-bound Air India flight returned to Bhopal after engine failure
A bird was sucked into the right engine soon after take off
Bhopal:
An Air India flight made an emergency landing today at the Bhopal airport moments after take-off, after a bird hit one of its engines.
The Mumbai-bound Air India Flight 634 returned to the airport immediately because of an engine failure, an official said.
"A bird was sucked into the right engine 5-6 minutes after take-off," said Vishrut Acharya, an Air India official.
"The engine is being serviced... we are making sure all passengers will be flown to their respective destinations today," he added.
The passengers were sent to a hotel and are likely to be put on another flight to Mumbai in the afternoon.
The flight is expected to take off soon after repairs.