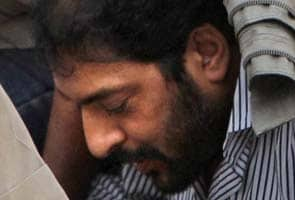 New Delhi:
In what could be real trouble for jailed former Haryana minister Gopal Kanda, accused in the suicide of air hostess Geetika Sharma, an ex-employee of his has turned approver for the police.
The employee, Chand Shivroop, also a co-accused in the suicide of Ms Sharma, was working for an airline run by Mr Kanda. Turning approver, he told the Delhi court hearing the case that Mr Kanda had forced him to commit illegal acts and threatened to sack him if he didn't agree.
Mr Singh's statement was recorded under section 164 CrPC (recording of confessions and statements) in the court, a police official said.
Mr Shivroop is accused of faking emails to Ms Sharma which threatened her with criminal charges by the Dubai government for failing to pay back a loan. He had also gone to Dubai and told Emirate Airlines, where Ms Sharma had got a job after quitting Mr Kanda's now-defunct MDLR Airline, that she had used forged documents in her application. The chargesheet against Mr Kanda says that he had forged an experience certificate and given it to Ms Sharma.
The former minister is accused of trying to force her back to his company after she had quit and left for Dubai. He is also accused of sexually exploiting her.
Ms Sharma, 23, had in her suicide notes accused Kanda and his employee Aruna Chaddha of harassing and forcing her to kill herself. She died on the night of Aug 4-5 at her house in Delhi's Ashok Vihar area. MrKanda and Ms Chaddha have denied the allegations.